'Black Clover' Chapter 319 Leaks, Spoilers: Great Magic Knights Vs Devil King
KEY POINTS
The Magic Knights come together to fight the Devil King
"Black Clover" Chapter 319 is releasing Sunday
The chapter will be available online on Viz's Shonen Jump and Manga Plus
After witnessing Asta's heroic efforts against Lucifero, the Magic Knights assemble to assist their friend in "Black Clover" Chapter 319. Lucifero is turning out to be a supremely powerful devil and the chapter will focus on how the Magic Knights unite against this Devil King.
Reddit user named KamikazeMender has shared the latest leaks and spoilers of "Black Clover" Chapter 319, which is reportedly titled "Great Magic Knight vs. Devil King."
The chapter starts with Mereoleona and Jack fighting against Lucifero. Meanwhile, Lucifero is not bothered by their attacks and calls them "pointless."
Later, Lucifero facepalms Nozel and grabs the fire spirit using his jaw, and pummels Fuegoleon. In the meantime, Dorothy attempts to attack Lucifero with dream magic and Charlotte uses her vines to subdue the devil.
In "Black Clover" Chapter 319, Lucifero seems to easily face all the attacks and continued to call them pointless. Meanwhile, Charlotte confirms without Rill's magic giving them strength, not even the captains can fight against Lucifero's gravity.
The captains rise again to face the devil. "Black Clover" Chapter 319 ends with Asta trying to attack Lucifero from behind.
It will be interesting to see if the Magic Knights can do anything because Lucifero is effortlessly thrashing them left, right and center.
In the previous chapter of "Black Clover" manga, when Lucifero appeared next to Asta, Liebe asked the devil if he recognized them.
Lucifero was the one responsible for Licita's death and Liebe was furious. However, Lucifero responded that he doesn't know any devil without magic.
The devil increased the intensity of his gravity magic and pushed Asta into the ground. Asta was feeling the heat and was getting worried about his friends.
Liebe told Asta he wanted to take down the devil and they decided to unite. However, Nacht, who was witnessing the battle from a distance, noted that Devil Union was a bad idea as they won't last against Lucifero.
"Black Clover" Chapter 319 is coming out this Sunday. Fans can read the chapter online on Viz's Shonen Jump and Manga Plus. The physical copy will hit the stands Monday.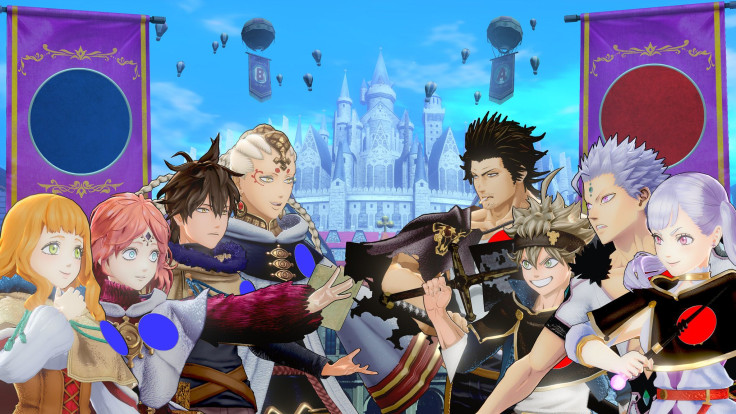 © Copyright IBTimes 2023. All rights reserved.