'Black Is King': Twitter Responds To Beyonce's New Visual Album
KEY POINTS
"Black is King" released on Disney+ on July 31
Beyoncé announced the album in June
The album was shot at multiple locations featuring a diverse cast
Beyoncé's fans are obsessing over her new visual album, "Black is King," which released on Disney+ on July 31.
The album, the continuation of Queen Bey's 2019 soundtrack "The Lion King: The Gift," is a celebration of Black culture. The album was shot at multiple locations and featured a diverse cast. The album also has cameos from her three children.
As soon as the album dropped, Beyoncé's fans stormed Twitter to praise the album.
"Beyoncé is in a league of her own. A whole other level. No one comes close to her," one person wrote.
"Beyoncé just turns up every few years and REINVENTS the visual album. Sets the bar HIGHER. THE AUDACITY," another user wrote.
Queen Bey took to Instagram in June to announce the project.
"'Black Is King' is a labor of love. It is my passion project that I have been filming, researching and editing day and night for the past year. I've given it my all and now it's yours. It was originally filmed as a companion piece to 'The Lion King: The Gift' soundtrack and meant to celebrate the breadth and beauty of Black ancestry. I could never have imagined that a year later, all the hard work that went into this production would serve a greater purpose," she wrote on Instagram.
In a press release on July 27, Disney announced the album will release July 31.
The album "reimagines the lessons of 'The Lion King' for today's young kings and queens in search of their own crowns. The voyages of Black families, throughout time, are honored in a tale about a young king's transcendent journey through betrayal, love and self-identity. His ancestors help guide him toward his destiny, and with his father's teachings and guidance from his childhood love, he earns the virtues needed to reclaim his home and throne," the press release stated.
"These timeless lessons are revealed and reflected through Black voices of today, now sitting in their own power. 'Black Is King' is an affirmation of a grand purpose, with lush visuals that celebrate Black resilience and culture. The film highlights the beauty of tradition and Black excellence," it added.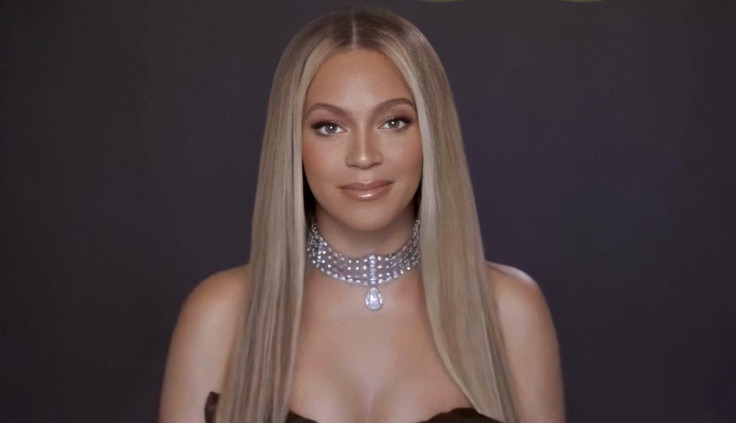 © Copyright IBTimes 2023. All rights reserved.