'The Blacklist' Season 2 Spoilers: Will Liz And Tom Get Back Together In Episode 18? [PHOTOS]
Not many marriages could survive the wife shooting and kidnapping the husband after he is discovered to be a covert operative. However, Liz (Megan Boone) and Tom (Ryan Eggold) on NBC's "The Blacklist" are no ordinary couple. In episode 17 of Season 2, Tom came out of hiding in Germany to keep his estranged wife out of prison. While there still some unresolved issues between the pair – to say the least – new photos from episode 18 reveal that Tom's good deed might have opened Liz up to possibility of reconciliation.
The photos from the new episode show the couple showing a fair amount of affection towards each other for two people who once tried to kill each other. There are three photos of the pair having a conversation in the street. In the images, the duo can be seen smiling, Liz even putting her hand on Tom's face and Tom grabbing Liz's arm before she walks away. Have they forgiven each other? The promo for episode 18 seems to give it away. (Spoiler alert: it shows them kissing!)
Ironically, it would seem they are better suited for each other these days than when viewers first met the pair. When Tom was originally revealed to be a secret agent, Liz was still new to the FBI task force and shocked at the things her husband was capable of doing. Two seasons into the show, Liz has seen – and done – a whole lot of dark and dangerous things herself and might be able to better forgive her husband's past.
Some answers will come in the new episode as the synopsis reveals that Tom will turn to Liz for help getting out of Washington D.C. alive – he has more than a few old enemies looking for him. At the end of episode 17, he had shown up at her house saying he had nowhere else to go.
Watch the promo for episode 18 below:
Will Liz and Tom get back together or he is just using her to get out of the city? Fans will have to wait to find out. "The Blacklist" airs Thursdays at 9 p.m. EDT on NBC.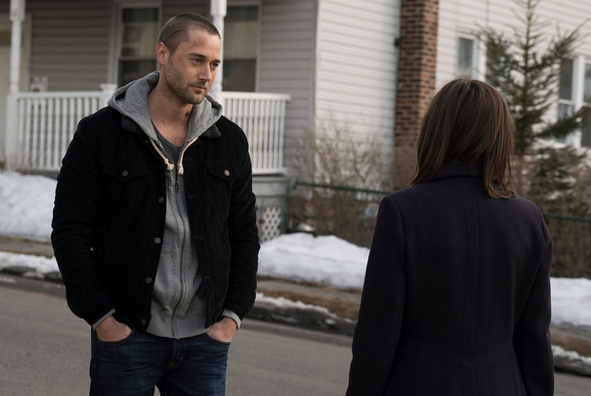 © Copyright IBTimes 2023. All rights reserved.