'The Blacklist' Season 3 Spoilers: How The Shocking Episode 22 Twist Set Up The Potential Spinoff Series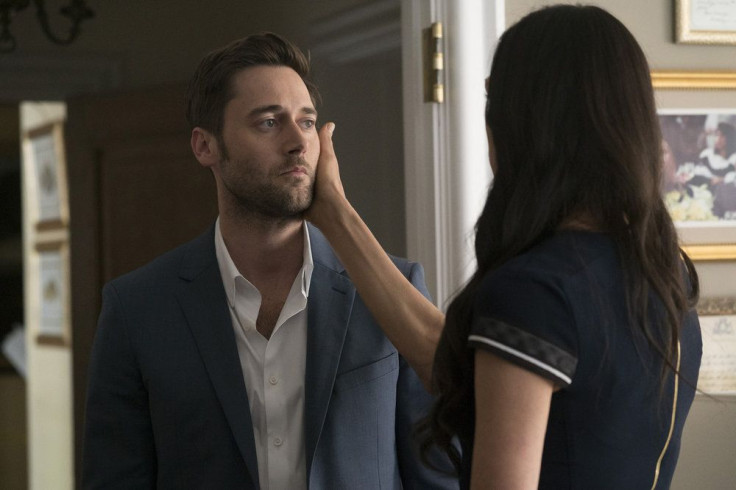 Tom's life has been full of ups and downs on NBC's "The Blacklist." After going his whole life never knowing where he came from, Red revealed who Tom's mother was at the end of Season 3, episode 22. This shocking twist opened the door for a Tom-centered spinoff show if the network decides to pick it up.
In an interview with Entertainment Weekly, executive producer Jon Bokenkamp talked about Tom's (Ryan Eggold) discovery that Susan "Scottie" Hargrave (Famke Janssen) is his mother and how Red (James Spader) warned him not to make it known to her. After losing Liz (Megan Boone), Tom might be intrigued to reconnect to his mother, even if she doesn't know who he is.
"Tom's a little like Pinocchio; he's a boy who wants to be real. He wants to love, but he's not equipped with that skill. This news, the promise of who he is, is exciting, but it's also a double-edged sword," Bokenkamp dished. "On one hand, it presents him with potential answers about who he is. On the other hand, Scottie Hargrave is a dangerous woman, so he has to be careful about how he proceeds."
When Hargrave offered him a position with Halcyon, Tom turned her down. He originally went to her office at the end of the episode to kill her for her role in Liz's death. Red had to call Tom to fill him in on what he knew to make sure he wouldn't go through with murdering her.
Eggold, Janssen and Edi Gathegi, who plays Mr. Solomon, have all signed on to star in the potential spinoff series. It's unknown if NBC is going to pick the series up, but the foundation for what the show would be like was laid out in episode 22. According to TVLine, a decision by NBC will likely be made this month.
For now, Tom and Hargrave will continue to hunt down Alexander Kirk (Ulrich Thomsen) on "The Blacklist" Season 3. In the finale promo video, Tom is shown going rogue with his baby daughter. Could he be making the decision to join Halcyon and his mother?
Watch a promo for the Season 3 finale below:
"The Blacklist" Season 3 finale airs Thursday, May 19, on NBC at 9 p.m. EDT.
© Copyright IBTimes 2023. All rights reserved.
FOLLOW MORE IBT NEWS ON THE BELOW CHANNELS