'The Blacklist' Season 3 Spoilers: How Episode 22 Could Set Up The Tom Spinoff Series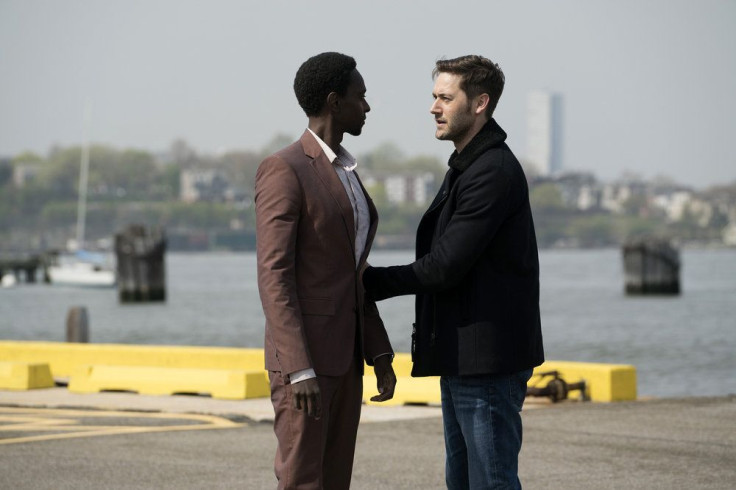 Only two episodes remain in Season 3 of NBC's "The Blacklist," but there is still a lot left to play out on the show. Not only will Red, Tom and the task force look to take down the man behind Liz's death, but episode 22 could set up a spinoff series focusing on Tom and Halcyon.
Halcyon is a group of mercenaries who can be contracted by groups and organizations to carry out the dirty work of their employer. Susan "Scottie" Hargrave (Famke Janssen) is the woman running the show and some of her top soldiers include former Cabal member Mr. Solomon (Edi Gathegi) and Nez Rowan (Tawny Cypress).
Episode 22 will serve as the backdoor pilot to the miniseries. The promo video for the installment shows Hargrove trying to recruit Tom (Ryan Eggold) into her organization and if Tom chooses to do so, it would likely be what the spinoff focuses on. Tom will work alongside Mr. Solomon and Rowan next week and it looks like they'll be robbing a bank together while the task force works in bringing down Alexander Kirk (Ulrich Thomsen).
In April, Deadline reported that Eggold had signed on to star in the spinoff series, but if it didn't get picked up he'd resume his role as a regular on "The Blacklist." The spinoff would go more into the relationship between Hargrave and Tom, which would be similar to the bond Liz (Megan Boone) and Red (James Spader) had.
"The Blacklist" spinoff series would come at a very intense time on the show. For now, it appears that Liz is dead after getting into an accident just before the birth of her baby girl in episode 18. Tom now has to raise his daughter on his own, but he might not be able to stay away from his spy past. If he does go down this road it would be interesting to see how this plays out because he'd be putting his life in danger again, which creates the possibility of baby Agnes growing up without either parent.
Something else to keep an eye on is the fact that Red is expected to be betrayed by someone in the Season 3 finale. Tom could be the one to betray him by teaming up with Halcyon for good following whatever happens with Alexander Kirk. This would not only push the spinoff series forward, but would also create an compelling storyline heading into "The Blacklist" Season 4.
Watch a promo video for episode 22 below:
"The Blacklist" Season 3, episode 22, airs Thursday, May 12, on NBC at 9 p.m. EDT.
© Copyright IBTimes 2023. All rights reserved.
FOLLOW MORE IBT NEWS ON THE BELOW CHANNELS