'The Blacklist' Season 4 Spoilers: Red Kidnapped Liz As A Child As Revenge? Kirk Reveals Shocking Past [RECAP]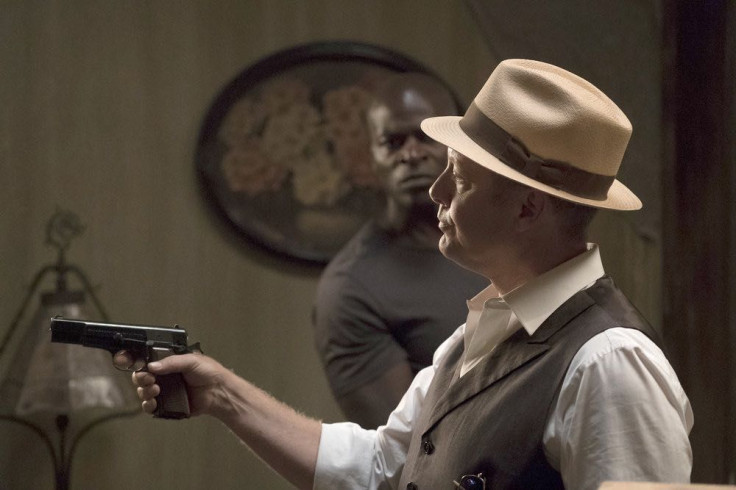 "The Blacklist" Season 4 kicked off with some shocking revelations, giving fans a little more insight into Liz's (Megan Boone) past as well as her history with Red (James Spader) in the premiere episode.
"The Blacklist" Season 4, episode 1, titled "Esteban," picks up right where Season 3 left off. Red has just learned that Mr. Kaplan (Susan Blommaert) helped Liz fake her own death so she can get away from him. But Kaplan's plan doesn't succeed in deterring Alexander Kirk (Ulrich Thomsen), who managed to track down Liz and her daughter Agnes to Cuba anyway after tailing Tom (Ryan Eggold).
After Red basically tells Mr. Kaplan to stay in her lane, he begins his hunt for Liz by tracking down the kidnapper Tom injured last season. Red — after discovering that the man is dead — cuts his head off and takes it around Havana until someone can tell him the identity of the kidnapper. After several run-ins with cops, he not only finds out the answer, but he also learns that Kirk has wrangled some sort of protection from the Cuban government. He also learns of a "Chilean spymaster" by the name of Manuel Esteban (Paul Calderon) who can help him track down Kirk.
Since Esteban is an informant for the CIA, the Post Office could help Red find his whereabouts. However, the crew is also just finding out that Liz faked her own death, and Aram (Amir Arison) and Samar (Mozhan Marnò) are feeling more than a little betrayed.
Meanwhile, "The Blacklist" Season 4 premiere finds Tom locked inside the trunk of a car while his daughter is being held by his abductors in the front. Someone sees him breaking the taillights and waving for help and calls the police. However, the cops don't exactly rescue him and Agnes as Tom's abductors subdue them and put them in the trunk as well. When one of his captors takes Tom to the woods, the latter throws a rock at him and uses the shovel he was given to dig his own grave to pummel his captor, right before taking his gun. He then hops on a call with his abductor's boss and warns Kirk that he's coming for Liz and Agnes and he'll bring an army with him.
Speaking of Kirk, he's claiming that he's Liz's real father, Constantine Rostova, and that he can prove it. But while he doesn't exactly present her with DNA evidence to support this, Kirk does make some shocking revelations, which may or may not be true. "You were my entire life, you were all your mother and I cared about. You don't know any of that, because Raymond took you away when you were just a little girl," he tells Liz.
Kirk also claims that Red had an affair with Liz's mother, Katarina Rostova (Lotte Verbeek), so she thought he was the father at first. But it turns out Red was just a "spiteful, evil man," according to Kirk, so Katarina stopped seeing him. One day, the couple came home to find that Red had apparently taken Liz/Masha. Kirk adds that he only found out about Liz's whereabouts when she appeared on the news as a fugitive at large with Red, and that he's been trying to get her away from Reddington all this time.
Liz obviously doesn't buy it and questions his story and motives. If he really was her father and cared about her, why did he attack her wedding, shot at her friends and colleagues and abducted her and her family? Kirk then replies, "Everything I did was to get my child away from Reddington… Who could understand that more than you?"
At this point, Red finds where Kirk is holding Liz captive. After entering the building, Red finds himself on the opposite side from Liz and Kirk via a two-way mirror. Red seems to confirm that Kirk really is Liz's father when he doesn't protest when the latter calls her his daughter. He even addresses Kirk as Constantine. In the end, Red doesn't manage to take Liz away from Kirk. Liz asks him to find her daughter so Red leaves her for now, but not without promising to come for Liz after finding Agnes.
Back to the Post Office crew, Ressler (Diego Klattenhoff) has volunteered to take on the job of going to Cuba and approaching Esteban when Samar refuses to do it because of Liz's lie. The plan is for Ressler to pretend to be a CIA contact and meet the Blacklist-er at a café. But instead of getting eyes on Esteban, Ressler is kidnapped by his goons instead. He easily disarms Esteban's men and later delivers the spymaster to Red.
Even with Esteban's help, Red doesn't succeed in stopping Kirk from taking Liz and forcing her into a plane that will take them "home." Mr. Kaplan, however, manages to prevent them from taking Agnes along by intercepting the woman carrying her. But just when you think Red's won half the battle, someone crashes into the car carrying him, Dembe (Hisham Tawfiq), Mr. Kaplan and Agnes. The crash leaves all of them bloody and unconscious, allowing Kirk's goon to take Agnes.
"The Blacklist" Season 4, episode 1 left us with several questions that need answering: is Kirk telling the truth about Red taking Liz away from him and her mother? Could Red be Liz's father since he allegedly had an affair with her mother Katarina? Is Mr. Kaplan dead? What is Kirk's real motive for getting Liz and her daughter away from Red? Does it have to do with the fact that Kirk is dying?
Find out if Liz and Agnes get rescued when "The Blacklist" Season 4, episode 2, airs next Thursday, Sept. 29 at 10 p.m. ET on NBC.
FOR FREE to continue reading
✔️ Unlock the full content of International Business Times UK for free
offer available for a limited time only
✔️ Easily manage your Newsletters subscriptions and save your favourite articles
✔️ No payment method required
Already have an account?
Log in
© Copyright IBTimes 2023. All rights reserved.