Blackpink Becomes Fastest Female Group To Surpass 7 Billion Streams On Spotify
Blackpink has acquired the title of the fastest female group to surpass seven billion streams on Spotify despite being on a hiatus for nearly two years.
The quartet – Jennie Kim, Lisa, Rosé and Jisoo – is also the only K-pop girl group to surpass seven billion streams on the music streaming platform, Koreaboo reported. Despite the emergence of new female K-pop groups, Blackpink managed to amass about 30.1 million followers on the app, making them one of the most-followed artists on Spotify.
Apart from making hit songs, the girl group members have been vocal about climate issues. Blackpink visited the British embassy in Seoul earlier this week and spoke about climate change in a meeting with Britain's ambassador to South Korea Colin Crooks.
"Basically, our motivation for becoming involved was similar to why many others took an interest in climate change. We saw documentaries about the issues, spoke to others and actually witnessed the change ourselves leading to a greater understanding of the severity of the situation," Jennie said in a clip released by the embassy Thursday.
"After learning about how the earth and our future is being threatened by climate change, we were worried and scared what will happen next. We are still at a learning stage but then we were given an opportunity to listen, watch and learn firsthand for which we are very grateful," the group's oldest member, 27-year-old Jisoo, said.
Lisa and Rosé shared their thoughts about returning to the embassy after their stint as last year's ambassadors for United Nations Climate Change Conference (COP26).
"I'm very happy to be back," Lisa said. "I want to thank you as well. This was where we first delivered our first meaningful message to global fans, which makes the embassy a special place for us," Rosé told Crooks.
The quartet received a handwritten letter last year from British Prime Minister Boris Johnson, who thanked the group for spreading the word about climate change. A year before that, Blackpink uploaded a two-minute video on their official Twitter account encouraging their fans to learn more about the global phenomenon.
Blackpink fans, known as BLINKS, thanked the embassy for honoring the quartet and praised the group for using their influence for a good purpose.
"My girls using their global influence in a best meaningful way. Thank you for having BLACKPINK," a fan tweeted.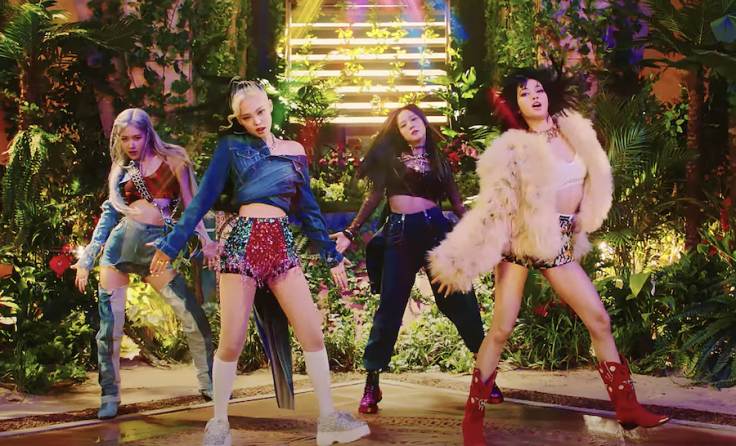 © Copyright IBTimes 2023. All rights reserved.