Blackpink Releases 'Shut Down' Music Video Teaser; Twitter Reacts [Watch]
KEY POINTS
Blackpink released the teaser video for "Shut Down" Tuesday
The new music video references the group's past hits
Fans believe the new track takes a swipe against the group's haters
With the first teaser of their new music video "Shut Down," South Korean female quartet Blackpink has yet again reminded their haters why they are currently the most successful girl group in the world.
The 23-second video uploaded Tuesday shows the foursome sporting fierce facial expressions as the intro to the song plays in the background. The camera pans from one Blackpink reference to another, and, in the end, the group's lead dancer and vocalist, Rosé sings: "Keep Watching Me Shut You Down."
"Shut Down" is the title cut of the group's second full studio album, "Born Pink." Earlier, YG Entertainment revealed "Shut Down" -- composed by YG's producers Teddy Park and 24 -- samples Niccolò Paganini's "La Campanella."
The video showcases past Blackpink tracks, beginning with the huge neon sign which says, "Boombayah" – the title of the group's debut song.
In another "Blackpink area," signs bearing the titles of other Blackpink hits "Crazy Over You" and "Whistles" can be seen plastered on a wall. Other colorful signages also bear titles of their other tunes such as "Playing With Fire," "Crazy Over You," "Whistle," and "Queen Road."
Jennie Kim's iconic line: "When the bass drop, it's another banger" in the massive hit, "DDU-DU-DDU-DU" is also plastered on a wall along with the title of the track.
Blackpink's collaboration track with Selena Gomez in 2020, "Ice Cream," is also referenced in the teaser video.
The other songs that are referenced in the video are "Bet You Wanna," "Pretty Savage," "Kiss and Make Up," "Gone," "Sour Candy," "Pink Venom," "How You Like That," "Hope Not," and "AS IF IT's YOUR LAST." Jennie's solo track, "SOLO" can also be seen in the video as well as Lisa's "LALISA."
The girl group's supporters gave a positive response to the track, which they deemed as a swipe to detractors who were wishing for their disbandment.
"Keep watching me shut you down' y'all this song is for all the haters out there. And to everyone who discredits Blackpink," a Twitter user wrote.
Another said, "Blackpink haters should hear this again and again. 'Keep watching me shut you down.'"
Another fan wrote on the comments section of the teaser video, "I'm not a fan of the way their company is managing them and starving us, but we have to admit that when they say 'comeback' it's 'COMEBACK.'"
The teaser for "Shut Down" music video has already breached 8 million views within a few hours of its upload.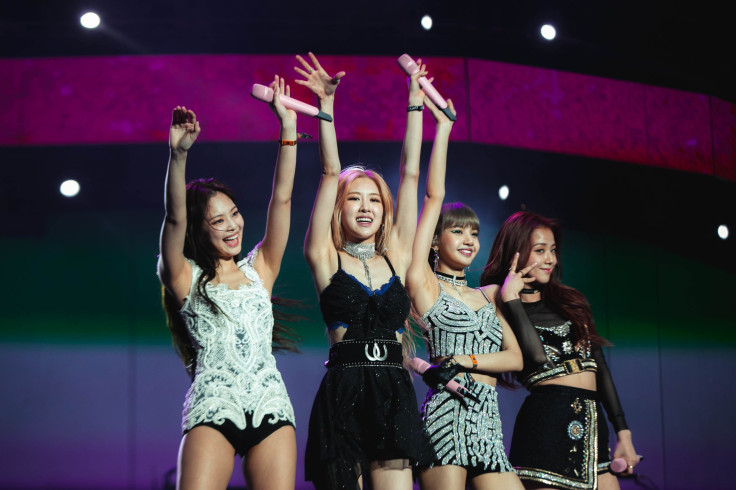 © Copyright IBTimes 2023. All rights reserved.