Blackpink's 'Ddu-Du-Ddu-Du' Becomes Second K-Pop Video To Reach 1.8B Views On YouTube
Blackpink's massive 2018 hit "Ddu-Du-Ddu-Du" is now the second K-pop video to reach the 1.8 billion mark in terms of views on YouTube.
The music video for the pop hip-hop track surpassed 1.8 billion views on Tuesday.
Previously, Psy became the first K-pop artist to ever achieve over 1.8 billion views for his monstrous 2012 hit "Gangnam Style."
To date, the "Whistle" singers comprised of Lisa, Jisoo, Jennie and Rosé already have five music videos that have reached over a billion views on YouTube: "Ddu-Du-Ddu-Du," "Kill This Love," "Boombayah," "As If It's Your Last" and "How You Like That."
Touted as the most successful K-pop female group of South Korea, while they did not release new music in 2021, Blackpink's most recent release, "The Album" which came out in 2020, is staying strong on the Billboard 200. It is currently at No. 14 on the list and has stayed in the chart for a total of 69 weeks.
"The Album" contains the Selena Gomez-collaboration track "Ice Cream," "How You Like That" and "Pretty Savage."
Last year, Lisa and Rosé successfully launched solo albums with Lisa's eponymous album "Lalisa" successfully spending at least nine weeks on Billboard's Global 200. The album's title track "Lalisa" also took a spot on Billboard Hot 100 songs chart in August 2021.
The four-piece act reunited for a live chat via VLive app in January following a Twitter protest by their fans who asked YG Entertainment to prepare comeback activities for the group.
In the live chat, Jennie revealed that the group is working on new music. "I can't give any comeback spoilers and I can't tell you when, and I know I've been saying this all day, but we are working really really hard so please look forward to it BLINKs!"
Jisoo also said she will release her solo album this year and hinted at an upcoming concert where she will rap during its encore. "Rap…? I will rap during the encore of a concert… Let's go with that!"
Also during the live chat, Lisa teased Jisoo after the latter trended on Twitter following a surprise kissing scene in the drama series. She referred to Jisoo as "Kisoo" and said, "Unnie (older sister), are you kissy-jisoo now?"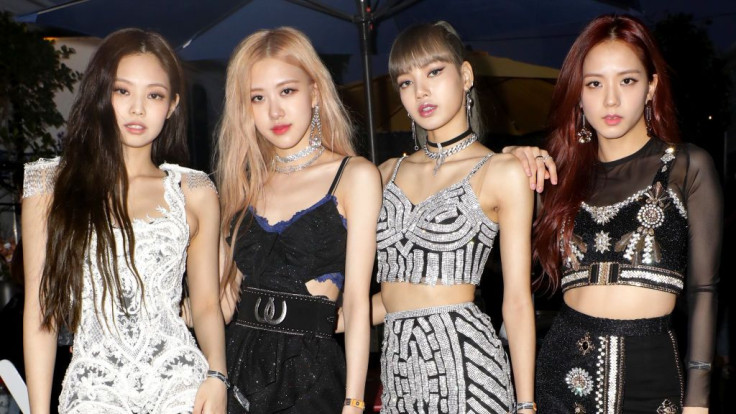 © Copyright IBTimes 2023. All rights reserved.