Blackpink's 'How You Like That' Dance Performance Video Hits 800M Views On YouTube
Blackpink is unstoppable. The dance performance video for its 2020 hit song "How You Like That" has reached more than 800 million views on YouTube.
The successful South Korean girl group, which has more than 63.8 million subscribers on the platform, shared the milestone via its official Twitter account on Aug. 9.
"#BLACKPINK 'How You Like That' Dance Performance Video HITS 800 MILLION VIEWS @Youtube," the group's official handle said. "BLINKs worldwide, thank you so much!"
The post, which has so far been liked by more than 88,000 users, was accompanied by a special poster flaunting Blackpink's latest achievement.
YG Entertainment, Blackpink's agency, tweeted about the group's latest achievement as well.
Blackpink also shared the poster on its official Instagram account.
Uploaded on Youtube on July 5, 2020, the music video hit the milestone only a few weeks after celebrating its first anniversary on the platform, Allkpop said in a report, adding the video already had more than 700 million views in May.
This new accomplishment no longer comes as a surprise, considering the group's achievements over the years.
Just last month, Blackpink's practice video for its 2018 hit "DDU-DU DDU-DU" also reached 400 million views on YouTube, according to Allkpop.
As for its dance practice video for the song "Kill This Love," it is already close to reaching the 400-million mark on the platform.
Blackpink also topped the list of the most successful girl groups in South Korea this week, Koreaboo reported, citing TMI News. Out of seven acts, which also included second-generation Hallyu wave pioneers Wondergirls, the group was hailed No. 1 in terms of musical success in both local and international music scenes.
In September 2020, Jennie, Lisa, Rosé and Jisoo also broke records by landing at the No. 6 spot on the Billboard Hot 100 chart with the song "Ice Cream," which was created in collaboration with Selena Gomez. "Lovesick Girls" also peaked at No. 1 in October last year.
The group, which first debuted in 2016, celebrated its fifth year in the industry last week with the release of "Blackpink: The Movie" in South Korea. According to South China Morning Post, the 100-minute film gives every member of the group an avenue to share their thoughts on the group's career.
Of course, its members do not fail to impress everyone with their individual accomplishments. Just recently, Blackpink fans or BLINKS celebrated after the music video for Jennie's debut track "SOLO" surpassed 700 million views on YouTube.
The music video reached the said number two years, eight months, 27 days and 22 hours after its November 12, 2018, release. It was the first-ever South Korean music video to achieve this kind of success, Soompi said in a report.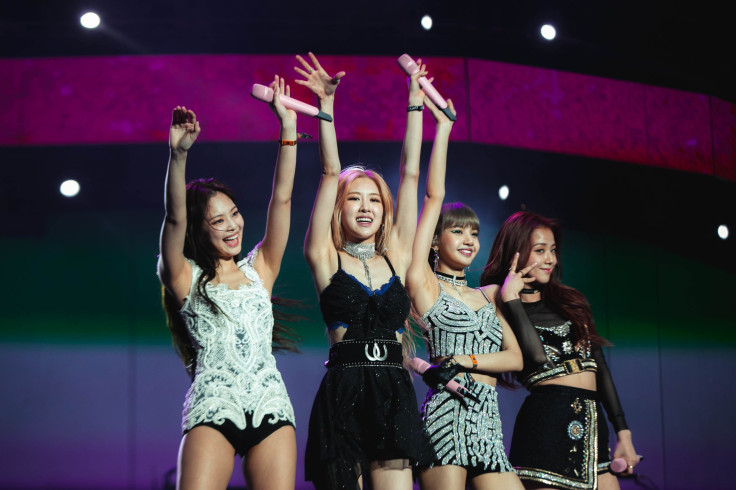 © Copyright IBTimes 2023. All rights reserved.