Blackpink's 'How You Like That' Surpasses 1 Billion Views; Sets New Record On YouTube
KEY POINTS
"How You Like That" was released on June 26, 2020
Blackpink is the first girl group with a music video that reached a billion views
The "How You Like That" music video was edited following backlash from fans
Blackpink charted another song on the billion views club after its music video for "How You Like That" reached the milestone on Nov. 5.
The track is now the girl group's fifth music video to surpass one billion views joining other hits that have previously reached the mark, "Ddu-Du-Ddu-Du," "Kill This Love," "Boombayah" and "As If It's Your Last."
"How You Like That" was released on June 26, 2020, and took exactly 505 days to hit the billion mark, according to the group's label YG Entertainment.
The music video of "How You Like That" now has over 1.3 billion views since it premiered on YouTube.
Blackpink has been riding the success wave really well since they held the record for the first music video by a K-pop group to reach 1 Billion views on YouTube in 2019 for the track "Ddu-Du-Ddu-Du."
Prior to this, K-pop megastar Psy was the only Korean artist to have achieved over a billion views on the music streaming platform for the tracks, "Gangnam Style" and "Gentleman."
It seems Blackpink fans have totally moved on from a hot issue that hounded the music video of "How You Like That" in 2020.
While the track became YouTube's most-watched video within 24 hours upon its release in July last year, the video was peppered with accusations on exploiting the Hindu religion because it showed a deity as a background prop.
YG Entertainment edited the video and covered the image after thousands of fans signed an online petition for the video's removal on YouTube.
Korean Broadcasting System (KBS) also earlier banned Blackpink's music video "Kill This Love" in their channel because it shows Rosé not wearing a seat belt when driving which is a violation of the country's traffic laws.
The video depicts Rosé, driving a car with a license plate reading "ego" while singing to the lyrics, "What should I do? I can't stand myself being so weak."
Also during the promotion of the "Kill This Love" album, promotional photos of the band showed their faces with scratches and bruises that seemed to refer to domestic abuse.
Fans slammed the photo while others said it matches the song's lyrics that speak of toxic relationships.
Here is a tweet that criticized the promotional photo of "Kill This Love" in 2019.
"Fire whomever thought this was a photocard worthy concept. I found it very distasteful. Blackpink can do better. Abuse isn't an A E S T H E T I C," the Twitter user said.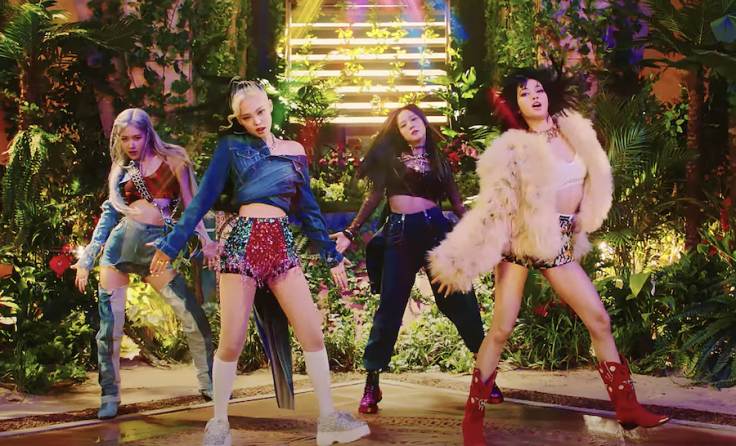 © Copyright IBTimes 2023. All rights reserved.