Blackpink's Jisoo Drops Hint About Comeback Album's Release Timeline
Blackpink vocalist and dancer Jisoo has given fans a good reason to celebrate after she hinted about the group's imminent return to the music scene in August.
She was responding to a fan who asked the girl group's oldest member to confirm an important detail about their much-awaited new album.
"Chu, if there is a comeback before/by the end of August shake the carrot!!" the fan wrote Thursday on the Korean mobile app Weverse and Jisoo replied, "Carrot carrot. shake shake! Why a carrot, though??"
The 27-year-old K-pop star, however, remained mum on the details of their upcoming album.
Still, the response was enough to make Blackpink's fans, collectively known as BLINKS, happy.
One user wrote, "Omg we are literally claiming every month as month for 'Blackpink comeback.'"
Jisoo first hinted about new group recordings in January when she announced on Weverse that "BLACKPINK will be back soon to make a lot of special memories with the BLINKs, so please wait haha I love you BLINKs so much. We're going to be together for a long time."
Blackpink was launched in 2016 and it quickly became one of the most sought-after girl groups of all time. The quartet – Jisoo, Jennie Kim, Rosé and Lisa – embarked on solo endeavors following the release of their last group project, "The Album," in 2020.
Jennie, Lisa and Rosé have released solo albums, while Jisoo is reportedly next in line. Lisa earned massive success with her first solo album, "Lalisa," and became the first female Korean solo artist to enter Billboard's Pop Airplay chart.
In 2021, Jisoo starred opposite Jung Hae-In in the controversial drama "Snowdrop," which told the story of star-crossed lovers set against the backdrop of South Korea's 1987 Democracy Movement. The drama ended with a high audience rating despite backlash from some citizens and Korean university professors for allegedly distorting history.
Jennie is busy with her global ambassador duties for Chanel, while Rosé is currently in London for Tiffany & Co.'s "Vision & Virtuosity" exhibition. The 25-year-old K-pop star was photographed Thursday as she was entering the venue of the event.
"The way she looked right at us and waved just before this...an angel oh my god," a fan tweeted, along with a video that showed the singer waving and blowing kisses.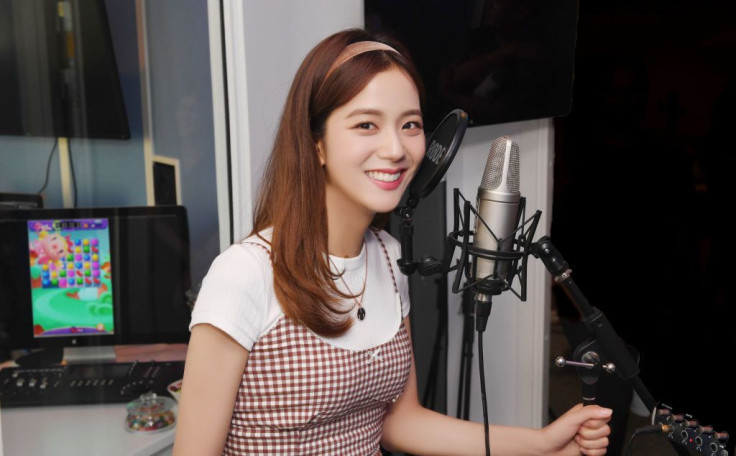 © Copyright IBTimes 2023. All rights reserved.