‪BLACKPINK's 'Rosé Curse' Continues After Filipino Couple Who Had Promposal At 'Born Pink' Tour Breaks Up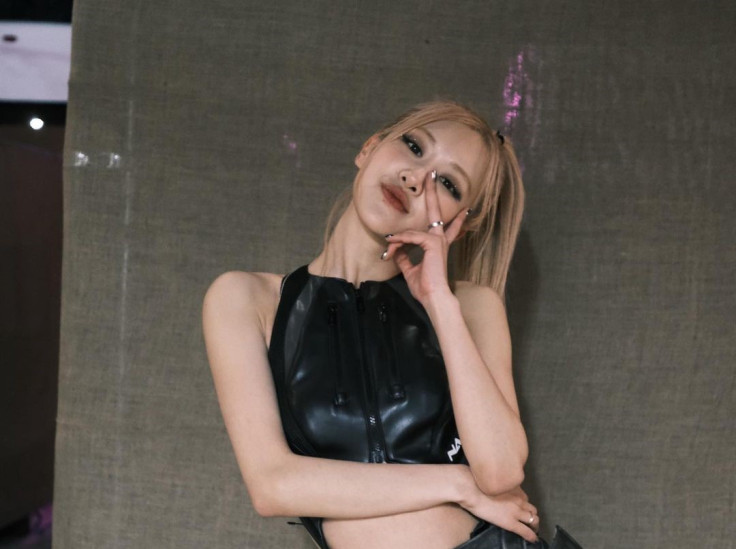 KEY POINTS
Whenever someone who's in a relationship takes a photo with Rosé, a breakup follows
Andrea Brillantes, a popular Filipino actress, broke up with basketball player Ricci Rivero
Rosé spotted Andrea's promposal to her ex during BLACKPINK's concert in the Philippines
The wild claim of the "Rosé Curse" circulated again online when Filipino actress Andrea Brillantes and basketball player Ricci Rivero broke up after Rosé spotted Brillantes' promposal for her then-boyfriend and read the poster during BLACKPINK's "Born Pink" stop in the Philippines in March.
During the show, Rosé spotted Brillantes' promposal. "Just want to ask Ricci Rivero, will you go to prom with Andrea?" Rosé read out the sign.
After Rivero nodded a "yes," Rosé gushed, "Aww, that is so cute! Kiss, kiss!" per Inquirer.
Around two months after, in May, Brillantes and Rivero called it quits. In Rivero's interview with "Fast Talk with Boy Abunda," the 25-year-old basketball player admitted that he and his girlfriend Brillantes broke up due to several factors.
One cause of the couple's breakup was the rumor that another girl was seen in his place, according to Philippine Star.
On BLACKPINK's seventh anniversary on Tuesday, Rosé went live on Instagram. Brillantes, whose username was @blythe, was one of the viewers of the idol's live broadcast.
Brillantes introduced herself in the comments section as the girl Rosé noticed for her promposal. Rosé saw the comment and told the actress that she remembered her. After that, Brillantes commented, "We broke up now."
Rosé was shocked by the revelation and said, "No. I'll pretend I didn't see that. How?" Brillantes then replied, "It's okay because you girls still noticed me, and I love you all so much."
The BLACKPINK member felt sorry that the couple she noticed during their concert in the Philippines broke up.
According to Spiel Times, the alleged "Rosé Curse" simply happens when the BLACKPINK member takes a photo with a celebrity. After a celebrity who is in a relationship snaps a photo with Rosé, the "curse" happens: the celebrity and their partner will break up.
Included in the list of ex-couples who were under the alleged "Rosé Curse" are Gigi Hadid and Zayn Malik. Hadid who took a photo with Rosé during the Met Gala in September 2021, broke up with singer Zayn Malik a few weeks later.
Other couples who allegedly broke up because of the "Rosé Curse" were Ariana Grande and Dalton Gomez, Taylor Swift and Joe Alwyn, Kendall Jenner and Devin Booker, Florence Pugh and Zach Braff, and Rami Malek and Lucy Boynton, among many others.
The coincidence of the celebrity breakups and the "Rosé Curse" was also discussed on Reddit. "She killed that love," one user joked.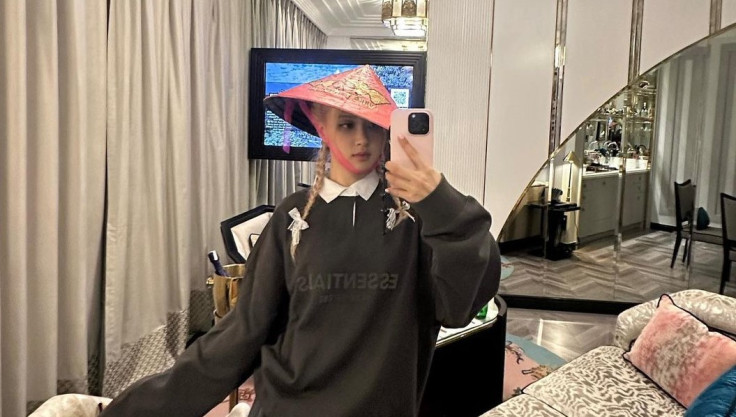 © Copyright IBTimes 2023. All rights reserved.