Blake Shelton Reveals His Favorite Song On Gwen Stefani's New Album; Is 'Rare' About Him?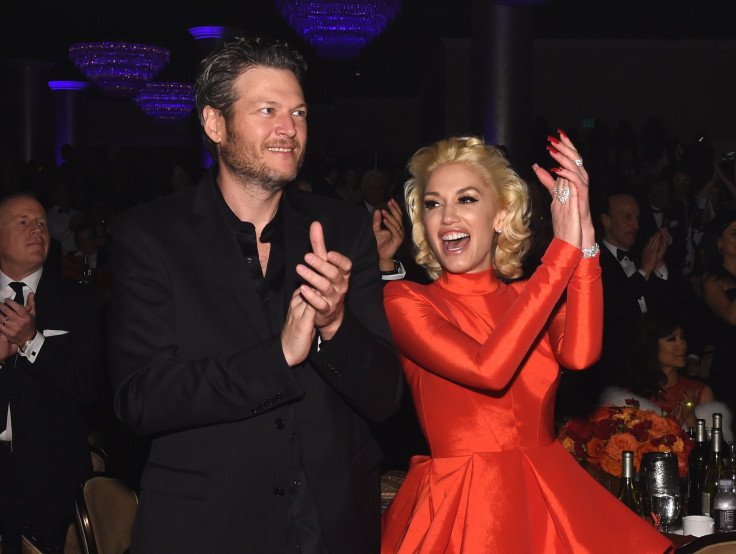 Gwen Stefani has been promoting her brand new album "This Is What The Truth Feels LIke" all month long, as well as fielding questions about its impact on her current relationship. Now, with the new record officially having been released, one of the most relevant people to its creation is sharing his thoughts on it.
So far, Stefani's new album has been well-received by critics, with The Los Angeles Times praising the former No Doubt singer for her ability to create catchy music based on her very real emotional turmoil over the last year. For those that aren't familiar, Stefani previously revealed that a great deal of the inspiration for her album came from two sources. The first, was her split from Bush frontman Gavin Rossdale. The second source was her new relationship with fellow "The Voice" co-host, country singer Blake Shelton.
Now that the album has been released, Shelton took the time to tweet at his new girlfriend to reveal what his favorite song off the new album is.
According to Entertainment Tonight, some believe that the track in question, "Rare," is one of the songs on the album written about Shelton. Stefani's response to his annoucement seems to confirm that idea. As E! Online reports, Stefani has previously came forward and admitted that the track "Make Me Like You" is about the country singer, but didn't give any more specifics about the album's inspiration beyond that.
While this is Stefani's moment to bask in the glow of a newly released album, Shelton's time is rapidly approaching. On May 20 his new album, "If I'm Honest," will drop. However, fans hoping that his new music will give them insight into what he's been going through in the last year, like Stefani's does, may be dissapointed. He already told CMT After Midnight that his upcoming release won't be filled with "juicy details." In the meantime, fans can check out Stefani's new album and Shelton's favorite song from it.
© Copyright IBTimes 2023. All rights reserved.