'Blindspot' Season 2 Spoilers: Episode 5 Synopsis, Teaser Released Online; What Happens In 'Condone Untidiest Thefts'?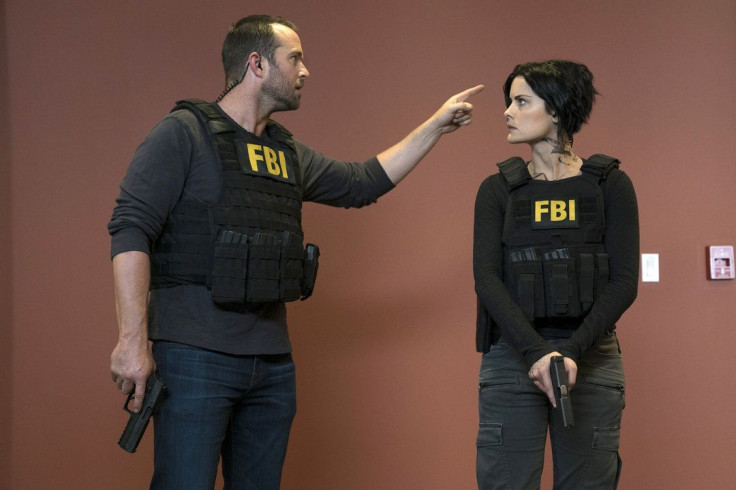 "Blindspot" Season 2, episode 5 could be a heartbreaking one for Kurt Weller (Sullivan Stapleton).
In "Condone Untidiest Thefts," he and his team from the FBI will set out on a mission to stop an Irish mob leader responsible for almost killing a renowned politician during a rally. The task requires Kurt to employ the help of his partner, Marshal Allie Knight (Trieste Kelly Dunn). Allie and Jane (Jaimie Alexander) will work closely together, but when a trigger is pulled, the former's life is put at risk. The teaser for episode 5 features Jane running towards Allie, who is bleeding out and almost lifeless. "Allie, stay with me," she says.
Meanwhile, Allie recently told Kurt that she's pregnant with their child. Initially, Allie thought that Kurt wouldn't want to have anything to do with their baby. In episode 4, Kurt told her that he'll help her through her pregnancy.
However, the shooting in the upcoming episode might put their unborn child's life at risk. Even if Allie survives, it's possible that her baby could die. But the the possibility of Allie or her baby dying could also pave the way for Jane and Kurt's love story to once again be explored.
In "If Beth," Jane talked about lying to the people that she loves, saying that some people may also lie to those that they love dearly. At that moment, she had looked at Kurt, who then met her gaze. Jane also had an awkward moment with Kurt very early on in the episode. They were tasked to track down a terrorist cell operative. While at the gala event, Kurt handed Jane a small box. She thought it contained a fake wedding ring and assumed that they would once again pretend to be a couple. However, the box only contained ear plugs that they needed for work.
"Blindspot" Season 2, episode 5 will air on NBC on Oct. 12 at 8 p.m. ET.
© Copyright IBTimes 2023. All rights reserved.