'Blindspot' Season 2 Spoilers: Jane Doe Is Torn Between Sandstorm, FBI In Episode 4 [RECAP]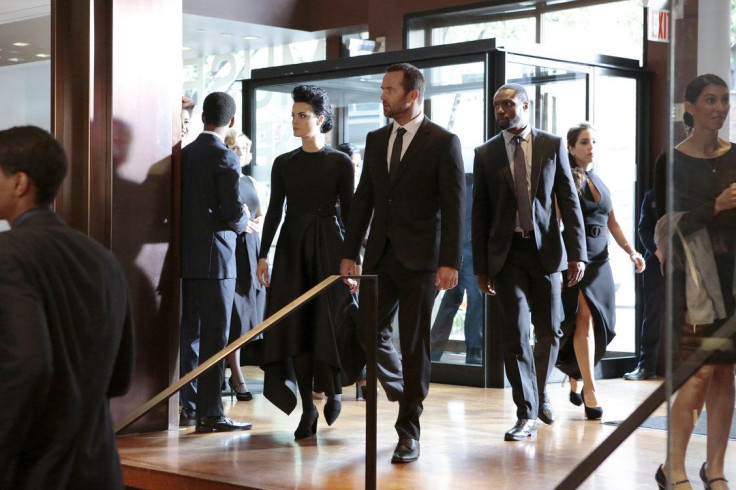 "Blindspot" Season 2 lead character Jane Doe (Jaimie Alexander) continues to be torn between Sandstorm and the FBI.
In "If Beth," Jane has a meaningful exchange with her brother, Roman (Luke Mitchell), who has had her back ever since they reunited in the premiere episode. Roman also covered up for Jane after their mother, Shepherd (Michelle Hurd), urged the latter to prove her loyalty to them in "Hero Fears Imminent Rot." Jane couldn't pull the trigger on the man whom Shepherd wanted her to kill, so Roman completed the task for her.
On Wednesday night's episode, Roman tries to stir up his sister's memories by taking her to Lake Aurora. The quiet location was symbolic of what their group Sandstorm was fighting against. Towards the end of the episode, Shepherd works harder to get Jane on their side and tells her that Lake Aurora is where the former's family died from poisoning.
Meanwhile, Jane continues to work with the FBI. They go on a mission to track down a terrorist cell operative named Elizabeth Gubara. Jane, Kurt Weller (Sullivan Stapleton), Zapata (Audrey Esparza), Nas (Archie Panjabi) and Reade (Rob Brown) discover that Elizabeth is a Sundanese national who has ties to a terrorist cell. The guest character was sent to the gala to take down Charles Kessler, another person who also has connections with the terrorist cell. Later on, Elizabeth admits that she's a CIA, but her records are wiped clean when she was thrown under the bus during her undercover operation.
Elizabeth's story makes Jane wonder whether or not she trusts the right group at the moment. After all, the guest character trusted the CIA, but they played a huge part in getting her own family murdered. In the upcoming episode, Jane will continue to work with both teams, but it's possible that she will remain more loyal to the FBI. In one of the scenes in "If Beth," Jane tries to talk to Elizabeth's daughter during a shootout. She tells her that sometimes you can lie to the people you love the most. Jane then glances at Kurt, thus suggesting that she still loves him despite all of her lies.
"Blindspot" Season 2 airs Wednesdays at 8 p.m. ET on NBC.
© Copyright IBTimes 2023. All rights reserved.