'Blindspot' Season 3 Spoilers: Someone From Patterson's Life Returns In Premiere?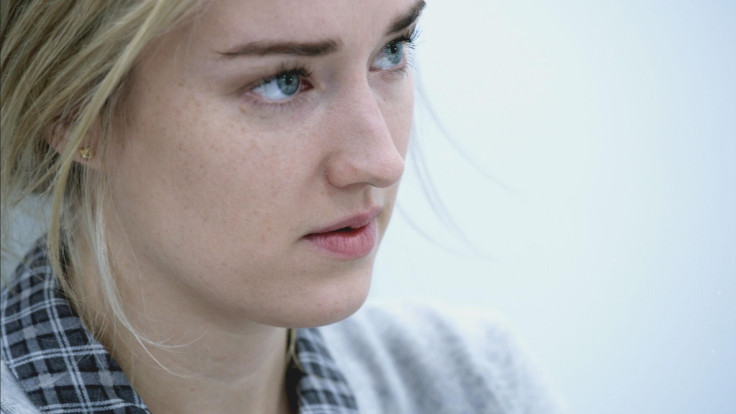 "Blindspot" Season 3 will feature a two-year time-jump, but details about Patterson's (Ashley Johnson) whereabouts will be revealed very early on.
According to Entertainment Weekly, Patterson will reunite with someone very familiar, but this character is one that fans wouldn't necessarily expect. There are speculations that a man from Patterson's past may try and rekindle their relationship with her. But it is still unclear whether or not Patterson will say yes.
Read: "Blindspot" star Jaimie Alexander returns to New York after filming in Italy
In June, TV Line reported that the cast of "Blindspot" went to Italy to film their upcoming scenes in the Season 3 premiere. Even though a photo of Patterson wasn't leaked online, a fan commented that Patterson will now have long, brown hair. After all, two years have already passed, and Patterson might have decided to change her hair color from blonde to brunette. The actress herself also confirmed that she got extensions for her role in the hit NBC TV series.
Patterson is a respected member of Kurt Weller's (Sullivan Stapleton) team. She has been instrumental in cracking certain codes and clues in relation to Jane Doe's (Jaimie Alexander) tattoos. There have also been several instances wherein Patterson led the team into discovering where the criminals have been hiding.
Every now and then, Patterson is linked to a male character. However, none of her relationships lasted. In Season 1, episode 9, titled "Authentic Flirt," David (Joe Dinicol) tried to win Patterson's heart back by helping her crack a code. However, David didn't know that he could get himself in a huge trouble for doing so. The character was killed off, and Patterson struggled to move on from the incident.
While speaking with Variety at that time, "Blindspot" creator Martin Gero explained why it was necessary for David to die. "It was an important reminder that these tattoos are extremely dangerous. On a show like this when you have mortal jeopardy every week, people have to die otherwise the show stops being credible," he said.
"Blindspot" Season 3 will premiere on NBC on Oct. 27 at 8 p.m. EST. This is the first time that "Blindspot" will air on a Friday. In Season 1, the series aired on Mondays and in Season 2, the show aired on Wednesdays.
© Copyright IBTimes 2023. All rights reserved.