'The Bling Ring' Trailer Debuts: Latest From Sofia Coppola Sees Emma Watson On A Crime Spree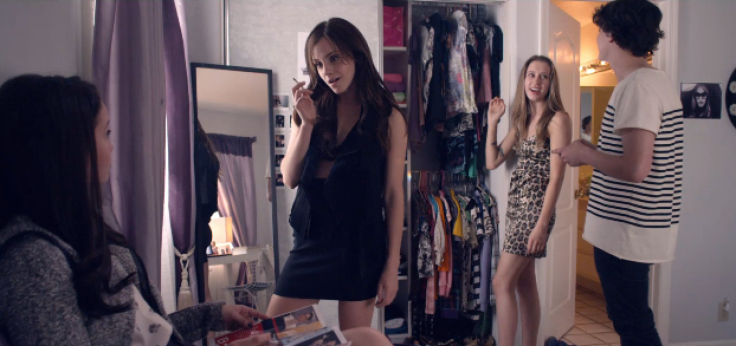 A new trailer for "The Bling Ring," the latest film from Sofia Coppola ("Lost In Translation"), was released on Tuesday. The film will star Emma Watson, Katie Chang and Taissa Farmiga.
"The Bling Ring" will premiere at the Cannes Film Festival as the opening night film of the festival's Un Certain Regard sidebar but will not be in competition for the Palme d'Or. The film is based on real-life events surrounding a group of teens, obsessed with celebrities and their lifestyles, who broke into and robbed the homes of the stars they admired, notes the Hollywood Reporter.
Watson stars in "The Bling Ring," playing Nicki, the group's leader, and in the trailer, Nicki meets up with Marc (Israel Broussard), and the two set out to break into Paris Hilton's home while she is in Las Vegas. The trailer gives a glimpse of Hilton's home, including a room full of shoes, pillows with the hotel heiress' face, as well as plenty of clothes and jewelry.
The teens wear the clothes and accessories stolen from celebrity homes, but tensions mount as the police begin to catch up with the teens. Helicopters surround a Los Angeles home Watson and her gang has broken into, and with added media scrutiny, the teens soon become quasi-celebrities.
"The Bling Ring" is based on the Hollywood Hills burglaries between October 2008 and August 2009. The teens, also known as the Hollywood Hills Burglars, stole upward of $3 million from the celebrities. Hilton's home was robbed several times while the group was active, as were the homes of Orlando Bloom and Lindsay Lohan.
The teens, Rachel Lee, Nick Prugo, Alexis Neiers, Diana Tamayo, Courtney Ames, Johnny Ajar and Roy Lopez Jr., were eventually arrested, with each member of the group serving jail time for their crimes. In "Bling Ring," Lee is being portrayed by Chang while Neiers is played by Watson.
The trailer for "The Bling Ring" can be viewed below. The film will be released June 14.
© Copyright IBTimes 2023. All rights reserved.