'Blue Bloods' Season 11: Tom Selleck Invites Fans To More Family Dinners
KEY POINTS
"Blue Bloods" has been renewed for Season 11

Tom Selleck is excited to get back to work when it is safe

The TV series may not end anytime soon
CBS has confirmed the renewal of the "Blue Bloods" TV series for Season 11. Tom Selleck has appeared in a new video to invite the fans to more family dinners in the TV series when it returns every Friday along with some of the other popular shows from the network.
"The cast and I are thrilled to have another year of family dinners with you," Selleck said in a video released by CBS on Twitter.
In the video, the network announced the schedule for its shows that will be returning in the 2020-2021 lineup, and "Blue Bloods" will be airing every Friday at 10 p.m. EDT.
Family dinners are an important part of the show. Selleck plays the role of Police Commissioner Frank Reagan, who is the head of the family full of cops. Production of the TV series should begin after the lockdown ends and when it is relatively safe for the cast and crew to begin the work on set.
Just before going into lockdown, Selleck spoke to TV Insider about the show and what to expect in "Blue Bloods" Season 11. The actor said that the Season 10 finale was an emotional one and that he and his wife got emotional after watching it.
Talking about the future, Selleck said that things will be very different for the cop family when the show returns. The actor doesn't like dramatic things like major characters dying, and he said that no one will die on the show. "I shouldn't say that," Selleck said, then jokingly added that four members of the Reagan family may die.
At the time of the interview, Selleck was still negotiating with the network about Season 11. He said that they could make much better shows if the series is renewed for two seasons because the writers would know where to take the story. The actor said that the potential for the show is "limitless," and he is ready to get back to work when it is safe.
"Blue Bloods" Season 11 will mark a new milestone for the long running show, but this may not be the end. Selleck told People that he doesn't see "an end point" at the moment for the TV series.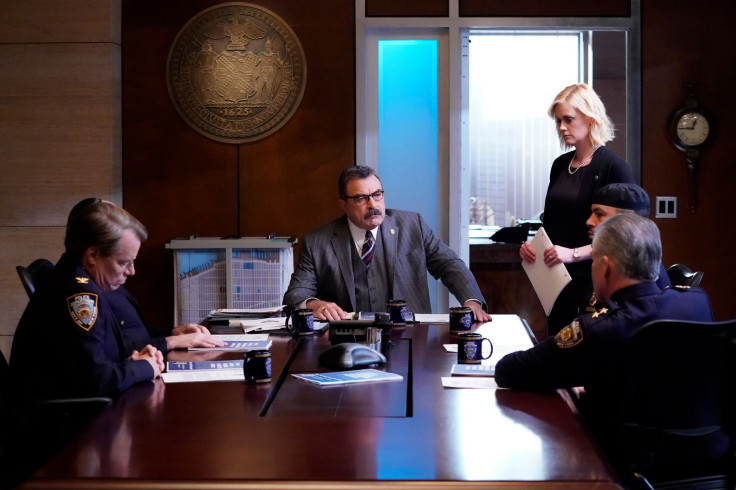 © Copyright IBTimes 2023. All rights reserved.