Bobbi Kristina Brown Update: Jerod Brown Posts Message About 'Last Thing' His Cousin Told Him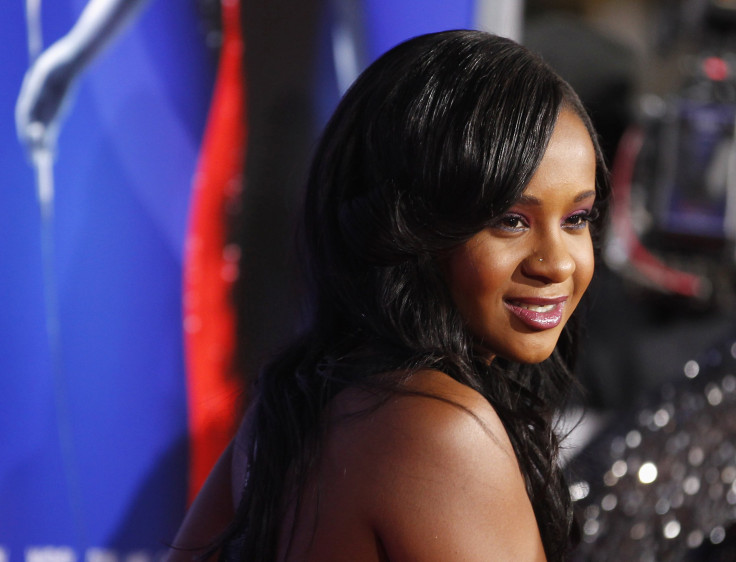 Jerod Brown, cousin of Bobbi Kristina Brown, is starting a new movement on social media. While the #PrayForBK hashtag is still going strong after the aspiring singer's Jan. 31 hospitalization, Jerod is working on spreading the word about a new hashtag: #GetReadyBK.
According to Jerod, the #GetReadyBK hashtag was inspired by the "last thing" Bobbi Kristina told him before she was found unresponsive in a bathtub at her Georgia home. He took to Facebook to share the message with his followers:
"Last thing she told me was 'Get Ready Cousin'! Get ready for a beautiful future we was working toward. Something in my spirit is confirming my lil cousin is in position for a blessing. To everyone who is in need of change, know this is your moment! Its not over Bobbi Kris, its almost time to share your testimony! #GetReadyBK."
While Jerod's latest message appears positive, he took to social media a little over a week ago to vent his frustrations about Bobbi Kristina's maternal family. He wrote a note addressed to Cissy Houston, the mother of late singer Whitney Houston:
"Cissy: So now the blame of auntie Whitney is my uncle Bobby? No disrespect Cissy, instead of you pointing fingers to a man that gave as much of himself as she did, a love neither one of us can digest, embrace, create, understand or survive through, try pointing that same finger to find out what truly happened to auntie Whitney. Your daughter. Yet my uncle is bashed for keeping his daughter alive as long as he desires. A few family members including myself are bashed for asking the world to pray. You gave up a long time ago. We, the Browns, are built on true faith, and the results are remarkable."
Jerod's message for Cissy came a couple days after Bobbi Kristina's father, Bobby Brown, and aunt, Pat Houston, were appointed her co-guardians. According to TMZ, Bobby Brown and Pat Houston now have joint say about Bobbi Kristina's medical care. The 22-year-old is currently at Emory University Hospital in Atlanta. Family members say she is breathing on her own, although she has reportedly suffered "global and irreversible brain damage." The family is reportedly torn about her condition -- with Cissy Houston ready to let the Lord decide her granddaughter's fate, while Bobby Brown is ready to do "whatever it takes" to keep her alive.
© Copyright IBTimes 2023. All rights reserved.