Bobbi Kristina Life Support Update: 'Husband' Nick Gordon's Phone Taken By Police, Not A Suspect: Report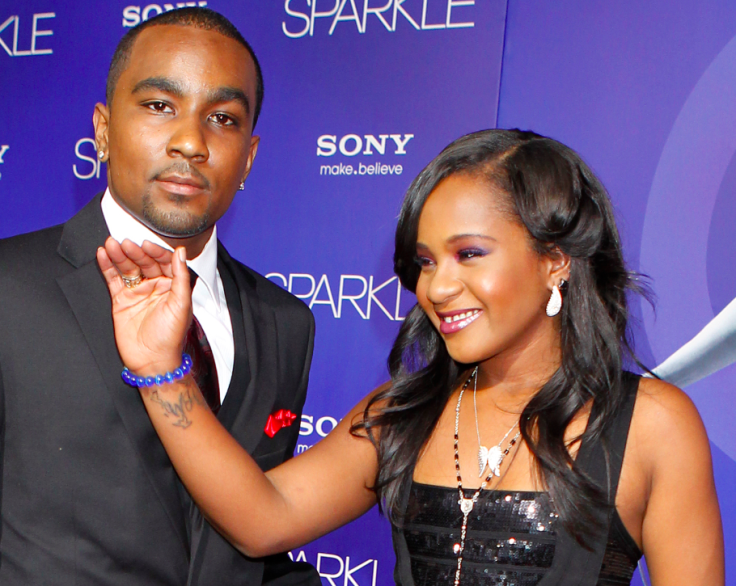 Entertainment Tonight host Kevin Frazier said the family thinks Nick Gordon was involved in Bobbi Kristina Brown's bathtub accident, and now Radar Online has reported police seized his cell phone to look for clues. However, he is not a suspect, and police have not indicated he was involved in any wrongdoing. Gordon has not released a statement since Brown's hospitalization and has not been answering calls or texts, an insider told the news site.
Suspect or not, there was apparently major drama going on at the bedside of Whitney Houston's daughter. The 21-year-old was rushed to the hospital Saturday after she was found unresponsive in a bathtub in her Georgia home and though family and friends surround her while she remains in a coma, one important person is reportedly not allowed to visit -- her "husband."
For now, husband is in quotes because her father Bobby Brown released a statement to TMZ, saying his daughter and Gordon never legally wed -- the marriage is sham. But Gordon not being Brown's legal husband isn't the only problem he's reportedly had since her hospitalization. The family is likely to have to make a decision on taking her off life support in the next few days, WSB-TV, Atlanta, reported, and got into a fight with Gordon when he tried to visit Brown Saturday. He's been banned ever since, Radar Online wrote.
Police "physically escorted him from the floor," a source told the news site. "You could hear scuffling," around her room, an insider told Radar Online. "About maybe 2 to 3 minutes later, they came back with this person and they had their hands on him like holding onto him and you could see that everybody was distressed."
It's "virtually impossible" for Brown to come out of her coma, MediaTakeOut.com reported. The family has not confirmed this statement.
Follow me on Twitter @mariamzzarella
© Copyright IBTimes 2023. All rights reserved.