Bobby Brown Lived in His Car, Paid $10,000 For Whitney Houston, Bobbi Kristina Hotel During Separation: Report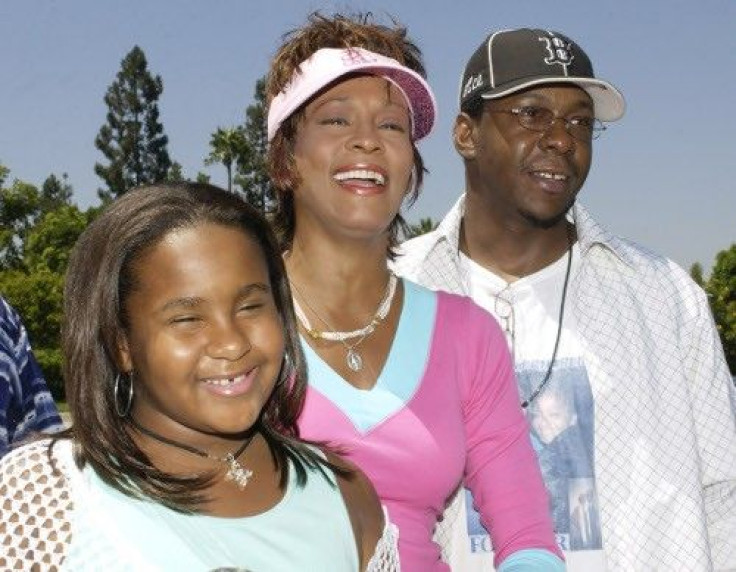 Bobby Brown claimed he lived in his car while paying about $10,000 for Whitney Houston and Bobby Kristina to stay in a hotel during his separation from his ex-wife, who was allegedly going through rehab at the time.
Court documents obtained by RadarOnline.com provided a glimpse into Houston and Brown's relationship at the time of their separation.
In his declaration to the court, Brown wrote that he and Houston separated in mid-2006 after which his ex-wife took Bobbi Kristina without his consent and moved to Orange County, Calif., where she received treatment for her drug addiction.
Whitney's one-sided decision to move to California obviously interfered with [an] ability to spend time with Bobbi Kris, Brown's declaration stated. Although I was having severe financial problems, I did all I could to see my daughter. I came to California to be near to Bobbi Kris. I also paid approximately $10,000 for Whitney and Bobbi Kris to live in a nice hotel while Whitney was going through rehab. At the same time, I basically lived out of my car.
Brown and Houston divorced in 2007.
In her declaration Houston said she had her attorney file a petition or legal separation in September 2006 and that Brown was later served the petition.
My marriage was over before then and I wanted to make it absolutely clear to Bobby that it was over and there was no going back, Houston's declaration read. At no time after September did I say anything to Bobby about our marriage other than it was over and there was no going back.
Houston said that in October of that year, after living in California for six months, her attorney filed an amendment asking or divorce. She made mention of having oral surgery in November 2006 and staying at a clinic afterward. Houston said Bobby Brown contacted her and came to the clinic to spend time with Bobbi Kristina.
Houston never mentioned rehab in her declaration. She did say that there was open communication between her and Brown when she moved to California.
We have a daughter together and I would like him to be involved in her life so I have kept the lines of communication open, Houston's stated in her declaration.
Houston died on Feb. 11 at the Beverly Hilton Hotel in California. She was 48 years old. Bobbi Kristina is the only child she shares with Brown her ex-husband. Bobbi Kristina turned 19 on March 4.
© Copyright IBTimes 2023. All rights reserved.