Bombshell Revelations From Jennette McCurdy's Book: Ariana Grande, Eating Disorder And More
KEY POINTS
Jennette McCurdy's memoir, "I'm Glad My Mom Died," hit shelves Tuesday
McCurdy admitted she became jealous of her "Sam and Cat" co-star Ariana Grande and felt robbed by her
The "iCarly" star claimed that her mother introduced her to restrictive eating at age 11, which developed into an eating disorder
Jennette McCurdy is unpacking her past in her new memoir.
McCurdy's book, "I'm Glad My Mom Died" hit shelves Tuesday, and in it, the now-retired actress wrote about the abuse she suffered at the hands of her mother and the many ups and downs of being a child star, including her issues with former co-star Ariana Grande, her first onscreen kiss and the eating disorder she developed at an early age.
Here are five bombshell revelations from McCurdy's new memoir.
Her Jealousy of Ariana Grande
McCurdy wrote in her book that she became jealous of her "Sam and Cat" co-star and felt "robbed" because Nickelodeon allegedly treated them differently behind the scenes, "allowing" Grande to pursue career opportunities outside the show but preventing her from doing the same.
She admitted that she got angry about Grande's skyrocketing fame as a pop star outside of their show while she was left to work around the singer's schedule.
"Ariana misses work in pursuit of her music career while I act with a box. I'm pissed about it. I'm pissed at her. Jealous of her. For a few reasons," she wrote, according to Us Weekly. "So now, every time she misses work it feels like a personal attack. ... From that moment on I didn't like her. I couldn't like her."
"Every time something exciting happens to her, I feel like she robbed me of having that experience myself. And every time someone calls me a good sport, all I feel is how much I don't want to be one," she wrote in her book.
Her First Kiss
McCurdy felt she was robbed of her first kiss as she had to do it on-camera as part of her role as Sam Puckett on "iCarly." Her first kiss was with co-star Nathan Kress.
"My body is stiff. Unflinching. My body is rejecting my mind. My mind is saying who cares that this is your first kiss, that your first kiss is on-camera. Get it over with. Do what you're told," she shared. "My body is saying no, I don't want this. I don't want my first kiss to be like this. I want my first kiss to be a real first kiss, not a kiss for a TV show."
Her Eating Disorder
When McCurdy told her mom Debra that she had written a screenplay, the latter discouraged her, telling her that many writers were frumpy and that she didn't want McCurdy's butt to get fat, according to her book, per E! News.
McCurdy claimed that her mother introduced her to restrictive eating at the age of 11. When she started developing breasts, she was told that she could stop them from getting bigger by restricting her calorie consumption, the actress wrote.
"The truth is that I wish I had anorexia, not bulimia. I'm pining for anorexia. I've grown humiliated by bulimia, which I used to think of as the best of both worlds — eat what you want, throw it all up, stay thin," she detailed. "But now it doesn't feel like the best of both worlds. It feels terrible. I'm filled with so much shame and anxiety every time after I eat."
McCurdy added that she didn't get her period for years due to her low weight.
Her Friendship With Miranda Cosgrove
McCurdy got emotional when "iCarly" was about to end due to the bond she had built with her co-star Miranda Cosgrove. She admitted that she cried because she was worried about what would become of their friendship.
"We've gotten so close. Like sisters, but without the passive-aggression and weird tensions," she shared. "I have my judgments around female friendship being catty and petty and backstabby, but that couldn't be further from the truth with Miranda. With Miranda, it's always been so easy. Our friendship is pure."
Her Mom
When her mom was seemingly on her death bed in the summer of 2013 after a decades-long battle with breast cancer, she remembered her brothers telling Debra good news to lift her spirits.
While her brother Dustin shared that he was engaged, McCurdy, who was 21 at the time, told Debra something she "was sure Mom cared about more than anything," according to the book.
McCurdy leaned over and whispered that she was down to 89 pounds, believing that news of her skinniness would revive Debra.
Her mother ended up moving out of the ICU after a doctor predicted she had 48 hours to live. Debra later died at home while receiving hospice care.
McCurdy's memoir "I'm Glad My Mom Died" is already out.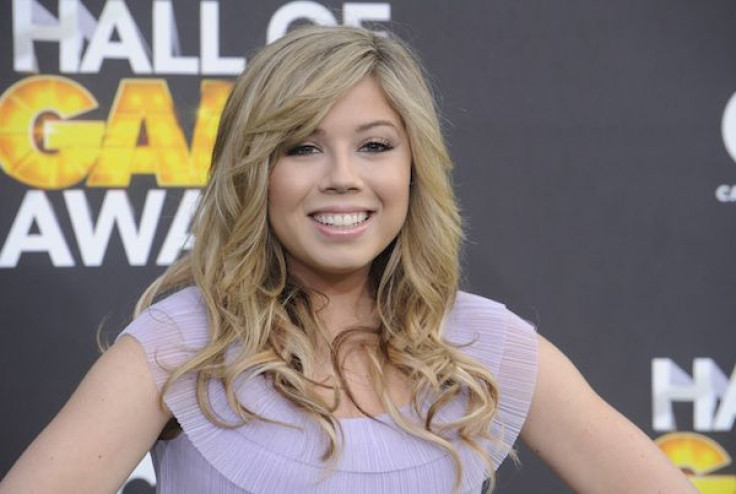 Her Friendship With Miranda Cosgrove
© Copyright IBTimes 2022. All rights reserved.
FOLLOW MORE IBT NEWS ON THE BELOW CHANNELS