Jennette McCurdy Recalls What 'Broke' Her While Working With Ariana Grande
KEY POINTS
Jennette McCurdy said Nickelodeon treated her differently than Ariana Grande
She claimed the network prevented her from exploring other opportunities outside of "Sam & Cat"
The retired actress will release her memoir, "I'm Glad My Mom Died," next week
Jennette McCurdy did not hold back when she recalled the moment that "broke" her while working with Ariana Grande on "Sam & Cat."
In her upcoming memoir "I'm Glad My Mom Died," which comes out on Tuesday next week, the 30-year-old retired actress revealed that she noticed right away how differently Nickelodeon treated her compared to Grande, 29.
The two starred together in the short-lived series from 2013 to 2014. McCurdy reprised her famous "iCarly" role as Sam Puckett for the show, while Grande portrayed her Cat Valentine character from "Victorious."
In an excerpt from the book obtained by The New York Times, McCurdy claimed that the network prevented her from exploring other career opportunities outside of "Sam & Cat." On the other hand, Grande had some extracurricular work while doing the series.
"What finally undid me was when Ariana came whistle-toning in with excitement because she had spent the previous evening playing charades at Tom Hanks's house. That was the moment I broke," she wrote in her book.
For years, there have been rumors about an on-set feud between the two lead stars of the show, leading to its cancellation after one season. However, McCurdy shut down the speculations when she did an interview with E! News in 2015.
"I just feel that, you know Ariana and I were and are extremely close and very like-minded in a lot of different ways and then, sorta as the show dissolved, everybody wanted to find some sort of hidden meaning in our relationship," McCurdy said.
"Some like drama, and I think we butted heads at times but in a very sisterly way. She knows me so well, and I know her so well that I think it was unfortunate that things kind of got misconstrued," she added.
In her memoir, McCurdy shared that she turned down a $300,000 offer from the network because they asked her never to speak publicly about her experiences while working at Nickelodeon.
After "Sam & Cat" got canceled, McCurdy went on to star in the Netflix sci-fi series "Between." But after that, she ultimately decided to walk away from the showbiz industry and announced her retirement from acting.
Last week, McCurdy made headlines while promoting her whimsical memoir. She uploaded a video on her Instagram that featured an awkwardly funny banter between her and the cameraman as she tried to advertise her book.
"Hi! This is my book, 'I'm Glad My Mom Died.' It comes out Aug. 9, and it's available to preorder now. Link is in my bio. … I think it's really good. It's funny, it's sad … I hope it's meaningful," she said in the clip.
When the cameraman asked her if she intended to just be serious for the video and not do anything funny, McCurdy insisted that her memoir was already humorous, so there was no need to overdo it for the camera.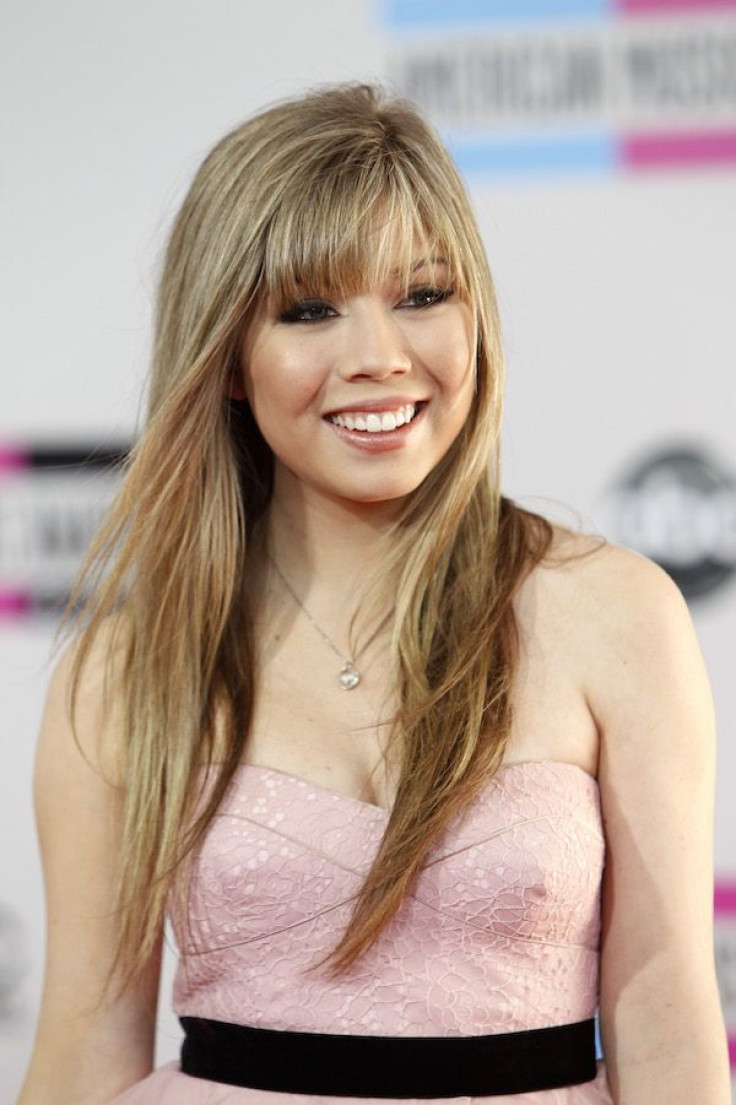 © Copyright IBTimes 2022. All rights reserved.
FOLLOW MORE IBT NEWS ON THE BELOW CHANNELS