BONE Climbs 26 Spots in Market Cap Rankings; Surges 35% After Kusama Comments on Binance Ads
KEY POINTS
The Shiba Inu team previously said that BONE would be used as the gas fee currency of Shibarium
Until now, the Shiba Inu team has not yet revealed the release date of Shibarium
BONE was trading up 39.6% at $0.986325 as of 2:11 a.m. ET on Sunday
BONE, the governance token of the Shiba Inu ecosystem, climbed up 26 spots in the market cap rankings and surged almost 35% after Shytoshi Kusama made a comment on a Binance advertisement.
BONE traded up 34.7% at $0.09424 from its previous price of 0.06997 over the weekend after the Shiba Inu community, also known as the Shib Army, was hyped about the imminent launch of Shibarium, the ecosystem's layer-2 solution.
The pseudonymous lead developer shared the Binance ads on Saturday and commented, "GREAT CHOICE... #BONE."
The particular ad has been the center of speculation among members of the Shiba Inu community, with some claiming that it could be a hint of the exchange's imminent listing of the governance token.
The ad showed an adorable Lhasa Apso smelling the Binance card and eventually getting a treat, which is a bone.
It also comes with a caption, "What is the first thing you bought with your #Binance Card? Dog bones."
After Kusama's tweet and BONE's surge, it moved from the 155th spot to 129th in CoinGecko's market capitalization ranking, climbing up 26 spots as pointed out by a Twitter user who goes by the handle @CoachGeorgeCRA.
Former Shiba Inu Growth Breed member and social media influencer on Twitter LucieShib noted in a tweet that what the community was seeing was just "the power of Shibarium documentation" at a "glimpse."
The hype about BONE could be attributed to the positive sentiment surrounding the launch of Shibarium.
The Shiba Inu governance token is set to be used as the layer-2 solution's currency for gas fees.
Shibarium is the most-awaited upgrade of the community, which promises to transform SHIB from an ERC-20 token on Ethereum to a self-sufficient ecosystem.
The initiative is also anticipated to deliver more efficiency and lower gas fees, which are attractive to investors.
With Shibarium's imminent launch, retail investors who would like to profit from their investments would most likely accumulate BONE hoping that its price would jump soon.
BONE was launched in July 2021 and traded at an all-time high price of $15.50 in the same month.
The token is currently available on ShibaSwap, the decentralized exchange (DEX) of the Shiba Inu ecosystem, as well as on other platforms.
Most recently, BONE was listed by New York-based CEX Uphold and India-based CEX SunCrypto.
BONE is also available on CEX LBANK, a Hong Kong-based exchange, and on StealthEX.
As of 2:11 a.m. ET on Sunday, BONE was trading up 39.6% at $0.986325 with a 24-hour volume of $13,124,479, based on the latest data from CoinGecko.
The Shiba Inu governance token now sits at the 127th spot in the market cap ranking of the cryptocurrency data aggregator.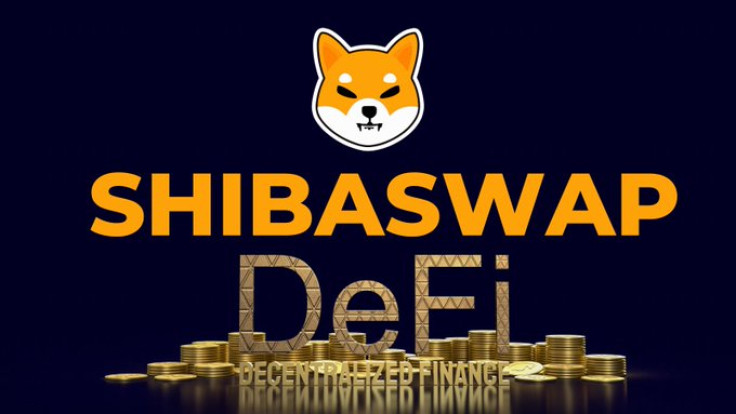 © Copyright IBTimes 2023. All rights reserved.