Shiba Inu Drops Another Project Tease; Community Effort Cuts Supply To Nearly Half
KEY POINTS
A Shiba Inu developer has shared another tease about an upcoming initiative
Some Shib Army think it could be related to Shibarium
SHIB was trading up 0.45% at $0.000008943 as of 11:54 p.m. ET on Thursday
The Shiba Inu supply has dropped to nearly half, which is a positive indicator for recovery and while the community awaits any major official announcements from the team, a SHIB developer has shared another tease about an upcoming initiative.
Shiba Inu, the dog-themed altcoin developed as a community-centered crypto asset, is slowly reclaiming higher price levels despite the bear market.
Following a 3.96% drop from $0.000009198 to $0.000008834, SHIB slowly rose to $0.0000898, showing an almost 2% jump.
Several factors could have triggered this uptrend.
One could be the hype surrounding the announcement of the upcoming layer-2 solution Shibarium. Some Shib Army members think that pseudonymous lead developer Shytoshi Kusama's recent change in their Twitter bio could be related to the project, including their location, which now says "close."
Another is the series of teases from Shiba Inu developer @ShibaTrophias, who dropped a brief video showing a clock, the word "no signal" and the SHIB's logo.
The tweet attracted a myriad of speculations from the community, with one of them, a Twitter user who goes by the handle ShareefshaikTr, conducting a poll to know what the majority of the followers think about the tease.
So far, the poll has attracted more than 300 respondents, with 67.6% of them voting that the tease is about Shibarium.
The second-highest vote representing 19.6% of respondents, shows that, as per them, the tease is "nothing," while 8.6% of the respondents think the tease could be about something else.
The other 4.3% think that the tease could be about "Metaverse."
Aside from the teases, another factor that may have helped promote positive sentiment about Shiba Inu is the substantial reduction of its overall supply because of the continuous community-burning efforts.
Based on the data provided by Shiburn, the supply of Shiba Inu is gradually decreasing, and almost half of its offering is now gone.
From the initial supply of 1 quadrillion, SHIB burning activities have destroyed over 410 trillion tokens, leaving more than 500T in circulating supply.
On Thursday, Shibburn reported a 371.23% surge in the burn rate and showed that 14,136,967 SHIB tokens were destroyed over the last 24 hours. Analysts predict that if this burning trend continues, price recovery is highly possible.
The Shiba Inu team has not yet provided any information about Shibarium over the past months.
Unification Foundation, the team working with SHIB developers in the development of Shibarium, previously announced that the layer-2 solutions public data testing might commence in Q3 2022. Unfortunately, no public beta testing has been announced yet.
SHIB, the native token of the Shiba Inu ecosystem, was trading up 0.45% at $0.000008943 with a 24-hour volume of $83,814,281 as of 11:54 p.m. ET on Thursday, according to the latest data from CoinMarketCap.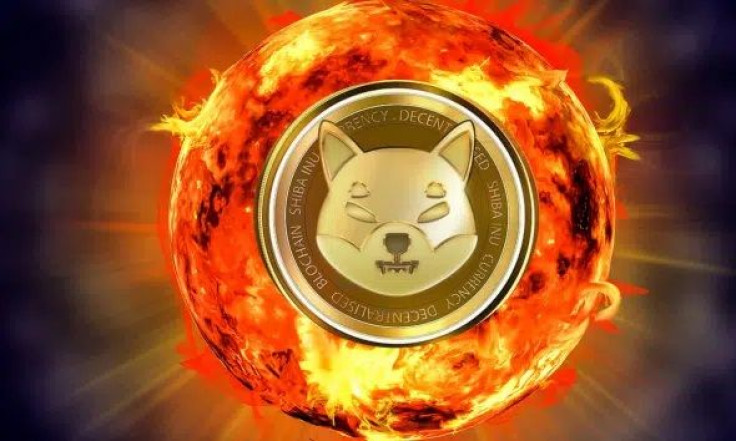 © Copyright IBTimes 2023. All rights reserved.