BONE Surges At Double-Digit Pace As Kusama Confirms Good News About Shibarium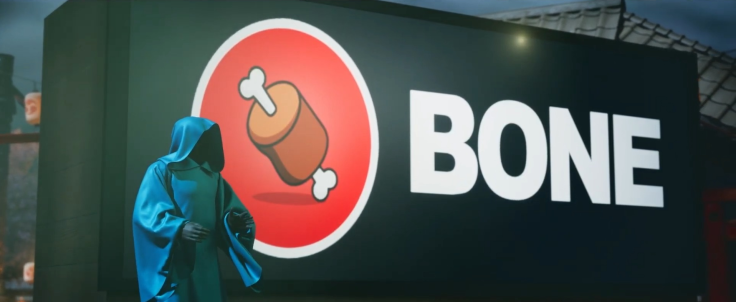 KEY POINTS
BONE was up by over 16% early Thursday and was trading at $1.39
BONE's circulating supply stands at 229,923,351 BONE with its value up by 17.31%
As of 10:12 a.m. ET on Thursday, BONE was trading up at $1.42
Bone ShibaSwap (BONE), the governance token of the Shiba Ecosystem's decentralized exchange (DEX) and the gas fee token of Shibarium, saw a double-digit price surge Thursday, as the world continued to wait for the re-opening to the public of the layer-2 scalability solution of the Shiba Ecosystem, Shibarium.
BONE has been unstoppable this week as it defied the trend Monday when it pumped to as high as nearly 9% despite the sea of red in the border cryptocurrency market.
The gas fee token of Shibarium once again soared Thursday, following the good news dropped by Shiba Ecosystem pseudonymous lead developer Shytoshi Kusama earlier that day.
BONE was up by over 16% early Thursday, and was trading at $1.39, reflecting a massive 62.7% price gain over the past year.
Crypto trader and chart reader, who uses the X handle @Shib Knight, said BONE "reached almost all the targets today thanks to positive #Shibarium news," explaining that the crypto asset was "currently on 1.37 support and might "do a correction to 1.32 support after this pump," before adding the "Targets are 1.39, 1.43."
The latest BONE price rally could be attributed to the most recent update shared by Kusama, which is currently making rounds online.
When someone asked the lead developer if Shibarium was already producing blocks even if it wasn't live to the public yet, Kusama confirmed it, adding, "Yeah it's live and working fine," noting that it "Just has to be made public" and that "all funds [are] safu (crypto speak for safe)."
"This surge reflects strong interest in Shibarium's comeback and highlights BONE's potential. An important development to watch in the crypto space," Shiba Ecosystem and Shibarium Tech marketing specialist, who uses the x handle LucieSHIB, told International Business Times when she was asked about the recent performance of BONE.
The marketing specialist reminded the Shib Army earlier to "DYOR (Do Your Own Research)" and to be "beware of deceptive advertising."
"The mere fact that a project claims to be on #Shibarium or incorporates "Shibarium" in its name doesn't guarantee legitimacy," Lucie said, adding, "It's crucial to identify the developers, engage with them on Telegram and Discord, and verify the official channels they utilize."
Moreover, she noted, "Remember, widespread promotion doesn't necessarily indicate authenticity; it could be a result of paid promotion. Prioritize your safety and research diligently!"
As of 10: 12 a.m. ET on Thursday, BONE was trading up at $1.42, with a 24-hour trading volume up by 147.52% at $22,103,810, representing an 18.99% increase in the last 24 hours and an 8.99% gain over the past seven days.
Based on the latest data from CoinMarketCap, BONE's circulating supply stands at 229,923,351 BONE, with its value up by 17.31% at a $323,817,980 market cap.
© Copyright IBTimes 2023. All rights reserved.