Shiba Inu Beats Dogecoin As Shib Army Awaits Shibarium's Public Reopening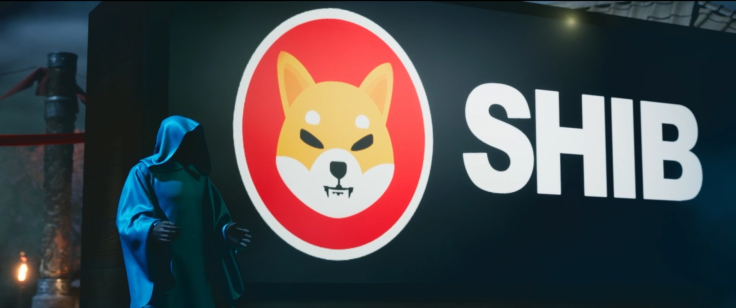 KEY POINTS
SHIB surpassed Dogecoin, Elon Musk's favorite meme coin, which saw a 0.75% gain over the past 24 hours
The surge in the price of Shiba Inu could be attributed to the massive accumulation of whales
SHIB was trading up at $0.000008287 in the early hours of Wednesday
Shiba Inu, the dog-themed altcoin and the native cryptocurrency of the Shiba Ecosystem, has beaten its rival Dogecoin in terms of performance as the Shib Army awaits the reopening of its layer-2 scalability solution Shibarium to the public.
Bitcoin has fallen to a $26,000 price level this week and the major cryptocurrency market has been printing red indices over the past few days, underlining that it is experiencing a bearish market.
However, the power of the Shib Army has seemingly manifested again in the price performance of SHIB when it beat other crypto assets and surged to as much as 4% in the sea of red.
SHIB surpassed Dogecoin, Elon Musk's favorite meme coin, which just saw a 0.75% gain over the past 24 hours, according to data from CoinMarketCap.
The surge in the price of Shiba Inu could be attributed to the massive accumulation of whales over the past few days.
Another reason for the spike in the value of the SHIB token is the imminent and inevitable reopening of Shibarium, which according to the latest update of its pseudonymous lead developer Shytoshi Kusama, is "now enhanced and optimized" and "almost ready to reopen to the public."
Kusama, however, clarified that while Shibarium is already producing blocks, it is still being tested and the team is making sure to put necessary measures in place.
"We have enabled a new monitoring system and additional fail-safes including rate limiting at the RPC level and auto server reset in case we get a huge level of traffic again," the lead developer said in their latest update to the community. "We are almost ready to reopen to the public."
Kusama also had a message for those interested in Shibarium and are planning to build on it.
"For the upcoming winners, the protocols, people and projects that are ready to work on Shibarium, we look forward to talking about your work and telling the world about you. For those wondering what you can do on Shibarium, outside of delegation, there answer lies within these protocols, products and services. Just like the amazing platforms on ETH, there will be a host of platforms to choose from on Shibarium," the lead developer said.
SHIB was trading up at $0.000008287 as of 4:21 a.m. ET on Wednesday, with a 24-hour trading volume up by 10.86% at $9197.51 million – representing a 3.59% increase in the last 24 hours and a 16.39% gain over the past seven days.
SHIB's total circulating supply stands at 589.35 trillion, with its value up by 3.54% at a $4.88 billion market cap, according to data from CoinMarketCap.
© Copyright IBTimes 2023. All rights reserved.