'Bones And All' Teaser Shows Timothée Chalamet In Cannibal Love Story
KEY POINTS
"Bones and All" follows the story of two young cannibals on a thousand-mile road trip
The movie reunites Timothée Chalamet with director Luca Guadagnino
"Bones and All" opens in theaters on Nov. 23
Timothée Chalamet has dropped the first teaser of his upcoming cannibal romance, "Bones and All."
The 26-year-old released the teaser Thursday on Twitter.
The movie reunited the actor with director Luca Guadagnino, who helmed "Call Me by Your Name," for which Chalamet had received his first Oscar nomination.
The trailer shows two young cannibals Lee (Chalamet) and Maren, played by "Escape Room" star Taylor Russell, going on a thousand-mile road trip, and learning to live on the margins of society.
In the 30-second teaser trailer, Lee asks Maren, "You don't think I'm a bad person?" to which Maren replies, "All I think is that I love you."
Blood-curling screams and sounds of heavy breathing can be heard in the background of the trailer.
The movie's original score is by Oscar winners Trent Reznor and Atticus Ross.
The film also stars Chloë Sevigny, Francesca Scorsese, Mark Rylance, Michael Stuhlbarg, André Holland, Jessica Harper and "Halloween" director David Gordon Green. The film is based on the novel of the same name written by Camille DeAngelis, and will make its world premiere at the 2022 Venice Film Festival. Guadagnino's last world premiere at the Festival was in 2018 with the rated-R horror film "Suspiria."
The screenplay is written by David Kajganich, who also wrote "Suspiria" and the 2015 drama/thriller film "A Bigger Splash."
Guadagnino also serves as the movie's producer along with Theresa Park, Marco Morabito, Dave Kajganich, Francesco Melzi d'Eril, Lorenzo Mieli, Gabriele Moratti, Peter Spears and Chalamet. The film's executive producers are Giovanni Corrado, Raffaella Viscardi, Marco Colombo and Moreno Zani.
"There is something about the disenfranchised, about people living on the margins of society, that I am drawn toward and touched by," Guadagnino said about the film as per Variety. "I want to see where the possibilities lie for them, enmeshed within the impossibility they face. The movie is for me a meditation on who I am and how I can overcome what I feel, especially if it is something I cannot control in myself. And lastly, and most importantly, when will I be able to find myself in the gaze of the other?"
Though largely a romantic film, "Bones and All" will also show its main characters tackling dangers lurking in the "back roads, hidden passages and trap doors of Ronald Reagan's America," according to its official synopsis.
"Bones and All" opens in theaters on Nov. 23 after its premiere at the 2022 Venice Film Festival on Aug. 31 to Sept. 10.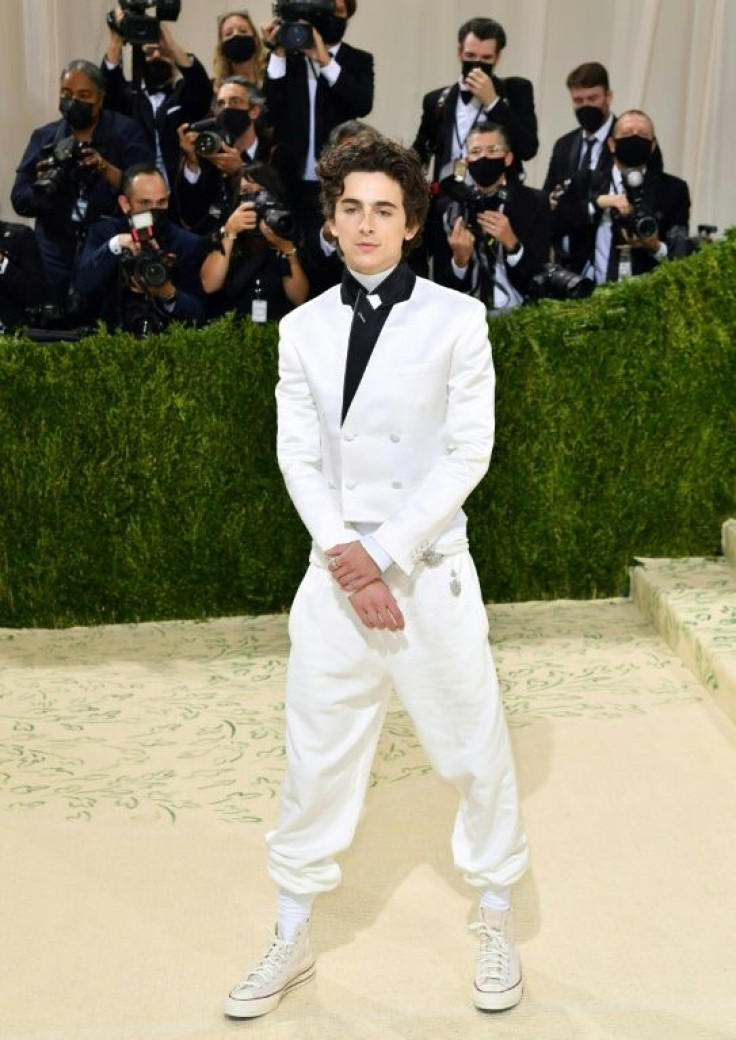 © Copyright IBTimes 2023. All rights reserved.