Bonnaroo 2012: Aziz Ansari Talks Marriage, Delights Crowd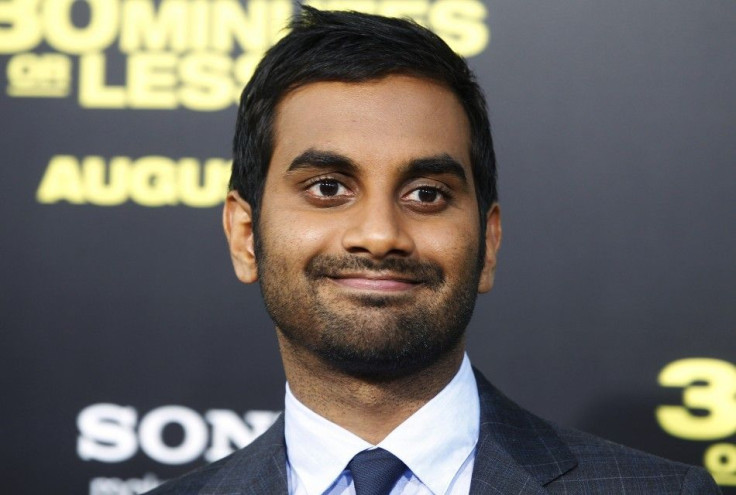 Manchester, Tenn. - Aziz Ansari wants to talk about marriage.
The 29-year-old star of NBC's Parks and Recreations tells the 1,700-person crowd at the Comedy Theatre at the Bonnaroo Music and Arts Festival that many of his friends are starting to get married and have kids.
Not surprisingly, this upsets the boisterous comedian.
Ansari jokes about watching MTV's 16 and Pregnant and feeling the same way about people having kids in their 20s. To the young at heart Ansari, getting married and having kids is the end of a long run of freedom.
Unless, of course, the kid you have is as cute as Ansari was as a baby. The actor joked that he was the cutest little Indian baby in the world - so cute that child molesters were intimidated by him.
He had the audience in pure hysterics when he compared child molesters approaching him to a guy approaching an attractive woman in a bar.
Why would Aziz want to be molested by me? He can be molested by any guy he wants, Ansari imagined the creepy child molester saying in his head.
It's Ansari's way of dealing with relevant life topics but still broaching the subject in a hilarious manner that appeals to a wide range of fans. The Bonnaroo festival generally trends younger in age, but fans of all ages and sizes waited for hours on Friday afternoon in the sweltering Tennessee heat in order to get a glimpse of the funny man.
It'd be unfair to say that Ansari is blowing up because he's been a major player in the comedy realm for years now, but it is clear that his career is on the upswing. He successfully followed comedian Louis C.K. in offering a comedy special strictly through the Internet. He even recently got a call out from President Obama about having more followers than Ansari.
Things are good for Ansari, though he admits it might have given him a bit of an ego.
He recalls recently seeing a man not laughing at his standup and deducing that the man must be mentally challenged because he just can't comprehend my comedic genius.
From there it is back to talking about getting married and the process leading up to it. Ansari has a good insight into dating issues young 20-somethings are dealing with today and brilliantly discussed the pros and cons of online dating.
He rattles off what each online dating site means about a person - OkCupid means I'm trying to f--- tonight! - and how some of his friends have had success with it, but he's dubious about the process. One friend of Ansari's met his wife through an online dating website by typing in Jewish and my zip code.
That's exactly how I got Wendy's a little while ago, he quips. I typed in Wendy's my zip code and boom chicken nuggets.
Ansari also couldn't resist talking about young males sending pictures of their genitalia to unsuspecting women. He asked the women in the crowd about receiving d-k pictures and came to the conclusion that 60 percent of the women in the audience had gotten one in the past.
He was amazed about the amount of women that have received one and wondered what men had to do 20 years ago if they wanted to disgust women in that way. Ansari realized that you'd have to become the Polaroid D--- Bandit but taking pictures of yourself, having them developed somewhere, and then having to physically mail them to another person.
It was the perfect cap to an hour-long set that delighted the Bonnaroo crowd. He dealt with relevant topics throughout the set and was able to tie the ridiculous - such as the reaction of black men to magic - to the seriousness of gay marriage.
He had everyone laughing, but also thinking on the way out of his show.
He'll always be known more for his hilarious way of saying Randy, but Ansari is growing up in the comedy realm and clearly ready to take the next step in his subject matter.
© Copyright IBTimes 2023. All rights reserved.