'Game Of Thrones' Releases Three-Eyed Raven Twitter Campaign, Teaser Video; Will A Season 5 Trailer Follow?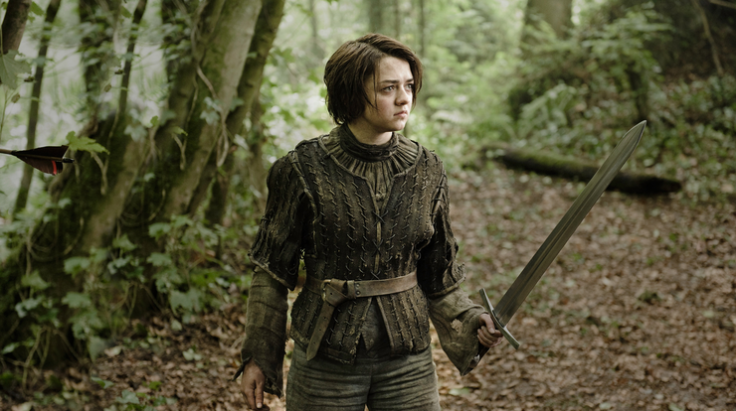 "Game of Thrones" fans have been waiting a long time to catch a glimpse of Season 5. While a trailer has yet to be released, a new marketing campaign for the HBO series might hold the answers to when one is coming.
The official "Game of Thrones" Twitter account posted Tuesday that fans should "follow the Three-Eyed Raven" to "gain the power of #thesight," with a link directing fans to a new website called ThreeEyedRaven.com. After following the instructions on the site, fans received a message on Twitter from the "Game of Thrones" Twitter account informing them they now have "the power of the sight." The Three-Eyed Raven website notes that by signing up, fans agree to receive direct messages from the "Game of Thrones" page.
What is the point of the Twitter mystery? Some are theorizing that the end of the rabbit hole will be the first Season 5 trailer.
"Game of Thrones" also tweeted a teaser video with a voiceover from Melisandre (Carice van Houten), saying, "I see a darkness in you," while showing Season 4 footage of Arya Stark (Maisie Williams).
The tweet from the "Game of Thrones" account can be seen below:
Fans know that the Three-Eyed Raven is the mysterious, powerful figure that Bran (Isaac Hempstead Wright) found at the end of Season 4 and "the sight" is Bran's power to glimpse the past and the future. In George R.R. Martin's source novels, the Raven helps Bran to harness this power. However, Bran will not be appearing in Season 5. His story line is already current with the release of the "Song of Ice and Fire" books, which makes this campaign even more mysterious.
Will this campaign lead to a Season 5 trailer? Fans will have to wait to find out. "Game of Thrones" Season 5 is due to premiere on HBO in spring 2015.
Will this Twitter campaign lead to the Season 5 trailer? Tweet your thoughts to @Ja9GarofaloTV.
© Copyright IBTimes 2023. All rights reserved.