'Whitney' Lifetime Movie Trailer Released; 4 Things The Promo Video Revealed About The Whitney Houston Biopic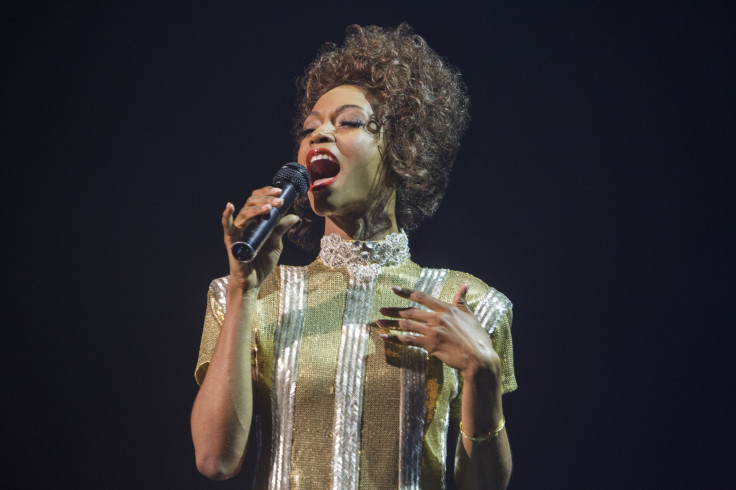 Lifetime really loves a good true story. After making movies about Aaliyah, Brittany Murphy and the "Saved By The Bell" cast, the network is now tackling the life of Whitney Houston. The trailer for the singer's biopic, titled "Whitney," was just released and revealed a few things about the new film's focus.
1. Her Relationship -- Whitney (Yaya DaCosta) and Bobby Brown's (Arlen Escarpeta) relationship seems to be a big part of the film. Houston and Brown's darker moments often ended up in the tabloids. Between drug problems and domestic violence charges, their relationship seemed pretty tumultuous in real life. The trailer shows dark scenes but also shows glimpses of sweeter moments between the two, like love scenes and their wedding day. It seems that the movie will explore their love story.
2. Drugs -- The trailer clearly shows Whitney doing drugs several times. Cocaine contributed to Houston's cause of death, and it seems the movie will be delving into that part of her life.
3. Angela Bassett -- The trailer notes that this is Bassett's directorial debut. Bassett starred in "Waiting To Exhale" alongside Houston. While Bassett has admitted that she and Houston weren't close after filming, it's still someone who had a bit more information than a director who never met Houston.
4. Her Death -- While "The Brittany Murphy Story" trailer emphasized the actress' death, the "Whitney" trailer doesn't seem to even acknowledge the end of Houston's life. The trailer shows her career and her love life, and it doesn't look like the film will focus on Houston's death at all.
Watch the trailer for "Whitney" below:
"Whitney" premieres Saturday, Jan. 17 at 8 p.m. EST on Lifetime. Will you be watching? Sound off in the comments section below.
© Copyright IBTimes 2023. All rights reserved.