'Borderlands 3' Release Date: Gearbox Software Still 'Busy' Working On Sequel
"Borderlands 3" is happening. It's existence has once again been confirmed by one of the people at publisher 2K Games. The same source admitted that developer Gearbox Software is hard at work in making the new "Borderlands" sequel.
On Thursday, 2K's Director of Communications Scott Pytlik openly confirmed the existence of "Borderlands 3" while casually conversing with an old friend via Twitter. In their correspondence, Pytlik said that he's "busy behind the scenes working on the next Borderlands."
Pytlik's friend, who reviews games, hardware and many other stuff, then asked him if it's OK to use his statement. To this, Pytlik responded: "Use what, that I'm working on the next game? Sure, but it's not exactly a secret that there's another one coming. Randy confirmed that a while ago."
The "Randy" that Pytlik mentioned in his tweet is none other than Randy Pitchford, the CEO of Gearbox Software. Pitchford confirmed last year that they are working on a new "Borderlands" entry. According to him, the only secret left about the game is its proper name. The last installment in the franchise was 2014's "Borderlands: The Pre-Sequel," so it isn't really clear if the new game would launch as "Borderlands 3" or with a different title.
Gamepur believes Gearbox could showcase the next "Borderlands" game at E3 2018, which is set to take place on June 12–14 at the Los Angeles Convention Center. Pitchford has also confirmed that the new installment won't launch on the Nintendo Switch because Gearbox has other priorities at the moment.
Given that "Borderlands 3" is not coming to the Switch, it's expected to be released on Xbox One, PlayStation 4 and PC. As for its release date, there's no mention of a specific date yet. However, TechRadar claims the new game could arrive either in late 2018 or in 2019.
During a Take-Two investor call, Take-Two CEO Strauss Zelnick teased that a "highly anticipated new title from one of 2K's biggest franchises" is in development for the fiscal year of 2019 (October 2018 through September 2019). It is believed that Zelnick was talking about the new "Borderlands" game at the time.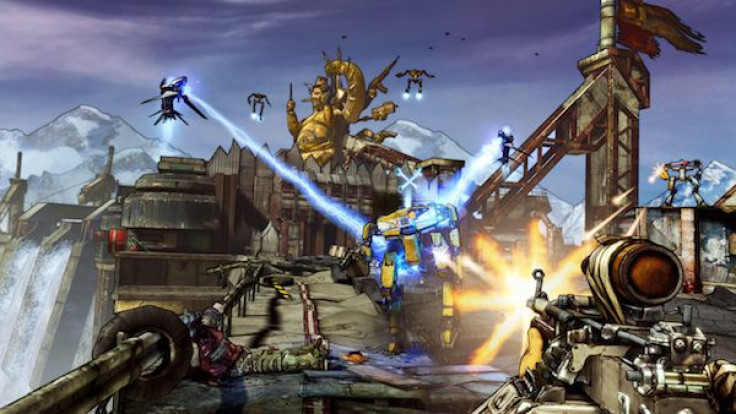 © Copyright IBTimes 2023. All rights reserved.
FOLLOW MORE IBT NEWS ON THE BELOW CHANNELS