Borders Closing: Why the Bookstore Chain Failed
Analysis: Too Many Customers Enjoyed 'Looking' Not Buying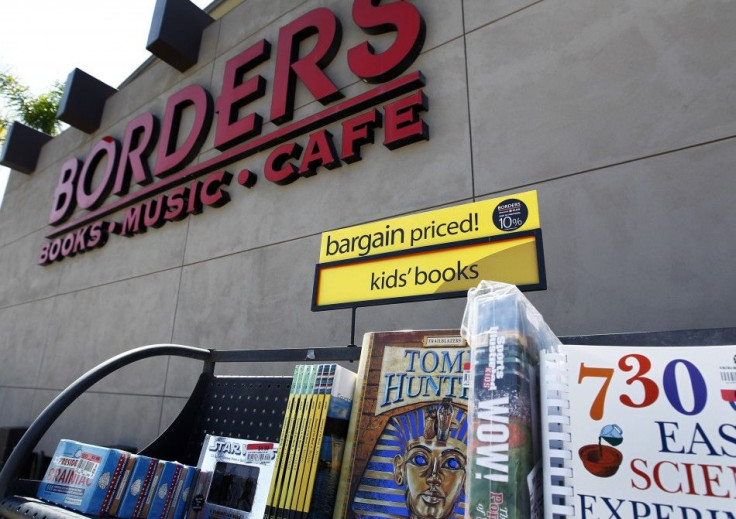 Borders is closing, liquidating its remaining 399 stores and eliminating 10,700 jobs, and many people are wondering why. They loved the stores, they say.
But the remarks of one sad customer speaking Monday sums it all up.
I love going to the bookstore -- leaving the kids and sneaking away, looking at the variety, said Joe Lanier, a hairstylist from Southfield, Mich., speaking to the Detroit Free Press about Borders' closing. I hope someone can come through and buy them and bail them out.
Lanier meant well, obviously. He was shopping at a Borders store in Michigan at the time, not far from the company's Ann Arbor headquarters.
Lanier was browsing books in the self-improvement section at the Borders store at 13 Mile and Southfield Monday just as news broke that Borders had given up the fight to find a buyer through its bankruptcy process and was liquidating, in a move that could begin as soon as Friday.
But Lanier said it all, summing up why Borders is closing.
Customers like him liked visiting Borders' big stores. They liked the relaxing, park-like browsing experience. But take note that Lanier never said he loved buying books. He said he loves looking at the variety.
The closing is terrible, he said.
And it is, on the largest scope. More bookstores lost in America. More jobs lost in America. We can't afford to lose either.
In reality, though, Borders was long gone. The company has been losing money for five years because most customers felt just like Lanier, whether they knew what they were saying or not. That's the way they feel about many bookstores in America. They love to go there, look, browse, and relax.
But Borders was not a publicly-supported library.
So many customers liked to flip through some books, maybe even buying one every now and then. But Borders stores occupied 25,000 square feet on average, and it's hard to make a profit renting some of America's prime real estate at that level when people primarily enjoy looking at the only product you have to sell.
In other words, bookstores in America have become more park-like for many consumers than action-oriented book buying spots. And Borders has been putting an exclamation mark on that reality for years, since it was the leader of that park-like pack nationally.
The stores would have been great if they were truly park-like, with government subsidies filling in for the lack of profit.
Such frank talk makes people angry, and defensive. Borders was great, they say. Leave them alone. We're sad to see them go.
Yes, we all are, just are most of us are sad to see hundreds of other bookstores closing across America in recent years, including independent stores and chains. Nobody loves bookstores more than me.
But the model wasn't working for Borders. And the model wasn't working for so many other bookstores that have closed. And unless Barnes and Noble, the only true remaining chain bookstore left in America, and many of the smaller chains and independent stores still open find a way to quickly evolve, engaging customers to actively buy, they will follow the same path as Borders.
It's sad, yes. It's also the reality of this day. Bookstores have become park-like for many, a place to relax and look. But active buying is required to keep them open.
© Copyright IBTimes 2023. All rights reserved.
FOLLOW MORE IBT NEWS ON THE BELOW CHANNELS