'Boruto: Naruto Next Generations' Chapter 49 Spoilers, Release Date: Naruto And Sasuke Vs Isshiki
KEY POINTS
Isshiki reaches the Konohagakure village
Naruto and Sasuke engage with the enemy
"Boruto: Naruto Next Generations" Chapter 49 releases Thursday
The Kawaki arc continues as Isshiki Otsutsuki teleports to Konohagakure in an attempt to invade the village. With time running out for him, Isshiki will do anything to protect himself. The latest "Boruto: Naruto Next Generations" Chapter 49 spoilers are out hinting Naruto and Sasuke will go up against Isshiki.
This article contains spoilers from chapters 48 and 49
"Boruto: Naruto Next Generations" Chapter 49 opens with the villagers looking at Isshiki, who is hovering over scanning Konohagakure. The spoilers shared by Twitter user Abdul Zoldyck, translation credited to Platypus/NF, reveal Naruto will fight Isshiki.
Meanwhile, Boruto tells Sasuke he is scared of being taken over by Momoshiki Otsutsuki. He is afraid he might destroy the village if Momoshiki is not stopped.
However, if she takes over him, as Boruto's mentor, Sasuke will stop him at any cost, even if that means Sasuke's death.
Later, in "Boruto: Naruto Next Generations" Chapter 49, Boruto will enter space-time ninjutsu to engage with Isshiki. Meanwhile, Sasuke and Naruto will go after them.
It remains to be seen if Boruto, Naruto and Sasuke will engage in a battle with Isshiki in "Boruto: Naruto Next Generations" Chapter 49.
Meanwhile, in the previous chapter, Koji attacks Isshiki with fire, but the latter manages to shrink the flames. Koji grabs his hair and tries to slam him on the ground, but Isshiki shrinks and slips away.
Koji tries to stab him, but Isshiki dodges the attack. Meanwhile, Isshiki is aware that his body can only survive two or three days and he needs another vessel. Elsewhere, Amado advises Naruto, Sasuke and others to not fight Isshiki because his priority will be to apply the Kama to Kawaki.
Amado adds that they need to evacuate Konohagakure before it is too late. He also tells them to hide Kawaki somewhere close to where Sasuke and Naruto can protect him from Isshiki.
During the chapter, Boruto tells Naruto he wants to fight alongside him and Sasuke. However, Sasuke asks if he is ready to sacrifice his life for the village.
"Boruto: Naruto Next Generations" Chapter 49 is set to release Thursday. Fans can read the chapter online on Manga Plus and Viz.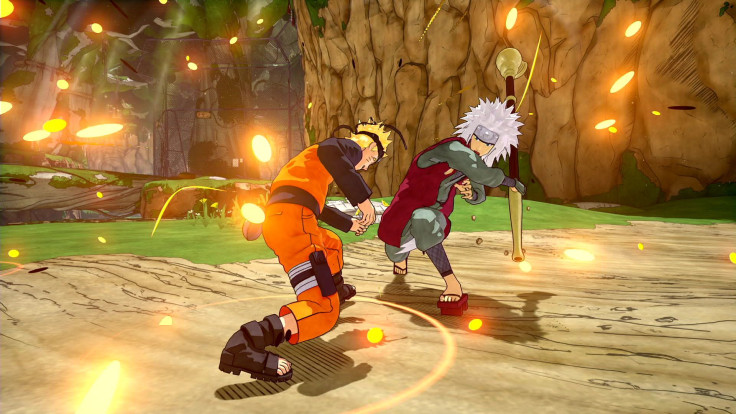 © Copyright IBTimes 2023. All rights reserved.