'Boruto: Naruto Next Generations' Episode 167 Live Stream Details, Spoilers: Boruto And Sarada's Resolution
KEY POINTS
Team 7 retreats after getting defeated by Deepa
Boruto and Sarada are being treated by Sakura
"Boruto: Naruto Next Generations" Episode 167 will be aired Sunday
After Deepa singlehandedly destroyed Team 7, Boruto and Sarada will take time to recover and reflect in "Boruto: Naruto Next Generations" Episode 167. The new episode is titled "Their Decision."
This article contains spoilers
Boruto, Sarada and Mitsuki were badly wounded after their last encounter against Deepa. Team 7 decided to retreat and head back to the village. Twitter user OrganicDinosaur translated the official summary for "Boruto: Naruto Next Generations" Episode 167.
The synopsis teases that Boruto and Sarada will be treated at a medical facility while Mitsuki heads to Orochimaru's place for treatment.
After getting defeated on the battlefield, Boruto and Sarada get frustrating thoughts as they relive the day. In "Boruto: Naruto Next Generations" Episode 167, Boruto and Sarada will make some decisions and resolutions.
In the meantime, Konohamaru submits his report about the incidents to the Hokage and other people. Konohamaru wants to further his investigation and look deeper into Victor's medical company to find out whether it's related to the Kara organization.
The preview trailer for "Boruto: Naruto Next Generations" Episode 167 showcases Boruto and Sarada being treated in the hospital. Sakura, Shizune and other medical staff keep a check on their vitals. Later, Hinata, Naruto and Himawari visit the duo. In the trailer, Boruto and Sarada can be seen reflecting on how things turned out. It is likely Team 7 will resume training after they recuperate.
The previous episode shows just how powerful and almost undefeatable Deepa is. Team 7, Asaka, Hiruga, Mugino and Konohamaru's powers could not beat Deepa and Victor. It will be interesting to witness Team 7's training as they face Kara's deadliest members in the forthcoming episode.
The cast of "Boruto: Naruto Next Generations" anime includes Yuuko Sanpei as Boruto Uzumaki, Noriaki Sugiyama as Sasuke Uchiha, Kokoro Kikuchi as Sarada Uchiha, Ryuuichi Kijima as Mitsuki, Junko Takeuchi as Naruto Uzumaki, Akira Ishida as Gaara, Chiharu Sawashiro as Hiruga, Hidenori Takahashi as Konohamaru Sarutobi, Shoutarou Morikubo as Shikamaru Nara, Kunihiro Kawamoto as Omoi, Nana Mizuki as Hinata Hyuuga and Tetsuya Kakihara as Deepa.
"Boruto: Naruto Next Generations" Episode 167 is scheduled to air Sunday. Fans can watch the episode online through live streaming on Crunchyroll.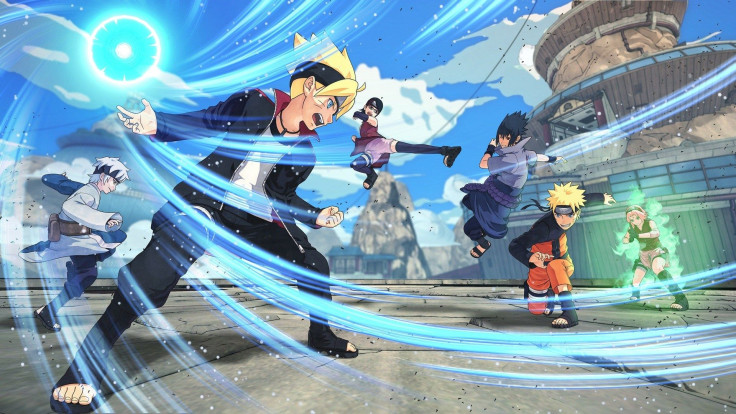 © Copyright IBTimes 2023. All rights reserved.