'Boruto: Naruto Next Generations' Episode 201 Spoilers: Kurama Meets Kawaki
KEY POINTS
Kurama and Kawaki talk about Naruto
The Nine-Tailed Beast sees a young Naruto in Kawaki
"Boruto: Naruto Next Generations'' Episode 201 is releasing Sunday
For the first time, Kawaki is meeting the monster living inside Naruto. The Nine-Tailed Beast named Kurama appears before Kawaki in "Boruto: Naruto Next Generations'' Episode 201. The upcoming episode is titled "Empty Tears."
The official promo for Episode 201 is out, teasing Kurama's arrival. The opening scene of the trailer shows the Nine-Tailed Beast next to a sleeping Seventh Hokage.
Kawaki can't believe that a beast like Kurama lives inside Naruto. He is certain that Kurama is likely what makes Naruto such a powerful Hokage. Kurama tells Kawaki that he sees an early version of Naruto in him.
In "Boruto: Naruto Next Generations'' Episode 201, Kurama will tell Kawaki about Naruto's past. This interaction with Kurama is likely going to inspire Kawaki to train harder with Boruto and go after Jigen and his evil organization named Kara.
Twitter user Abdul Zoldyck shared a brief preview for Episode 201.
"While Kawaki is repairing Himawari's vase, Kurama appears in front of him. Kurama tells Kawaki about Naruto's past?!" read the preview for "Boruto: Naruto Next Generations'' Episode 201.
The previous episode opens with Kawaki recovering after the battle against Delta. He remains under Katasuke's care. Naruto and Boruto arrive to check on Kawaki.
Katasuke reveals that he has treated his wound where the cells were destroyed due to the attack. Sadly, he could not save his arm.
He suggests that they need a prosthetic arm but cannot match the technology used by Kara. Naruto tells Katasuke to use one of his prototype prosthetics arms.
However, Katasuke's prosthetics are made to react to a user's chakra. Since Kawaki doesn't know how to activate his chakra, Naruto decides to power his arm using his chakra.
Kawaki is impressed and wants Naruto to teach him the art of ninjutsu.
During the episode, Team 7 and Kawaki begin their training. Sarada is working on a technique called Chidori while Kawaki trains with Naruto.
The cast of the anime includes Yuuko Sanpei as Boruto Uzumaki, Noriaki Sugiyama as Sasuke Uchiha, Kokoro Kikuchi as Sarada Uchiha, Ryuuichi Kijima as Mitsuki, Junko Takeuchi as Naruto Uzumaki, Chiharu Sawashiro as Hiruga, Hidenori Takahashi as Konohamaru Sarutobi, Shoutarou Morikubo as Shikamaru Nara, Kunihiro Kawamoto as Omoi, Nana Mizuki as Hinata Hyuuga, Tetsuya Kakihara as Deepa, Yūichi Nakamura as Koji Kashin, Yūma Uchida as Kawaki, Houko Kuwashima as Delta, Kenta Miyake as Boro, Akio Ohtsuka as Amado, Junta Terashima as Code and Kenjiro Tsuda as Jigen.
"Boruto: Naruto Next Generations" Episode 201 is scheduled to air Sunday. Crunchyroll is officially streaming the episodes.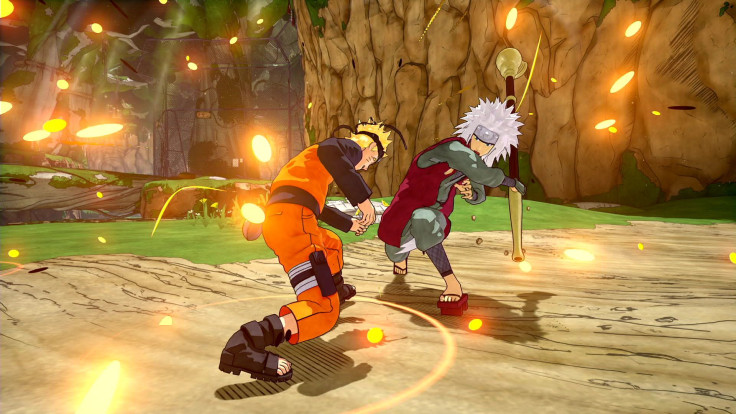 © Copyright IBTimes 2023. All rights reserved.