'Boruto: Naruto Next Generations' Episode 209 Live Stream Details: How To Watch Online, With Spoilers
KEY POINTS
Kawaki and Himawari spend time together
Kawaki is worried about Boruto and the others
"Boruto: Naruto Next Generations" Episode 209 is airing this Sunday
Himawari and Kawaki have come a long way in this ongoing arc. Kawaki, who broke Himawari's precious vessel she made for Hinata, is now getting closer to her. In "Boruto: Naruto Next Generations" Episode 209, Kawaki finds Himawari is behaving strangely.
After the battle against Boro, Kawaki's bond with his friends from Konohagakure has strengthened. However, Kawaki feels guilty for putting his friends and the Uzumaki family in danger.
In "Boruto: Naruto Next Generations" Episode 209, Kara's Inners are constantly monitoring his moves inside the village. He knows Boruto, Sarada, Mitsuki and his other friends are not safe if he is around.
Twitter user Abdul Zoldyck has shared a spoiler still from "Boruto: Naruto Next Generations" Episode 209 showing Himawari and Kawaki together.
In Episode 208 of "Boruto: Naruto Next Generations," the battle against Boro continued in the other dimension.
Boruto changed his form after Momoshiki Otsutsuki took control of his body. Boruto attacked Boro and the latter was defeated.
After beating Boro, the new Team 7 took Naruto out of the pod and headed back home. The second half of the episode revolved around Boruto and Kawaki recovering in the Leaf Hospital.
"Despite sustaining serious damage from the new Team 7, Boro goes on a mad rampage, threatening Boruto and the others with total annihilation. Suddenly, Boruto awakens, but his consciousness has been taken over by Momoshiki Otsutsuki! As Sarada, Mitsuki and Kawaki watch in shock, the resurrected Momoshiki displays enormous power," read the synopsis of Episode 208, according to Crunchyroll.
The cast of the anime includes Yuuko Sanpei as Boruto Uzumaki, Noriaki Sugiyama as Sasuke Uchiha, Kokoro Kikuchi as Sarada Uchiha, Ryuuichi Kijima as Mitsuki, Junko Takeuchi as Naruto Uzumaki, Chiharu Sawashiro as Hiruga, Hidenori Takahashi as Konohamaru Sarutobi, Shoutarou Morikubo as Shikamaru Nara, Kunihiro Kawamoto as Omoi, Nana Mizuki as Hinata Hyuuga, Tetsuya Kakihara as Deepa, Yūichi Nakamura as Koji Kashin, Yūma Uchida as Kawaki, Houko Kuwashima as Delta, Kenta Miyake as Boro, Akio Ohtsuka as Amado, Junta Terashima as Code and Kenjiro Tsuda as Jigen.
Fans can watch "Boruto: Naruto Next Generations" Episode 209 online on Crunchyroll. The episode will live stream in Japanese with English subtitles this Sunday.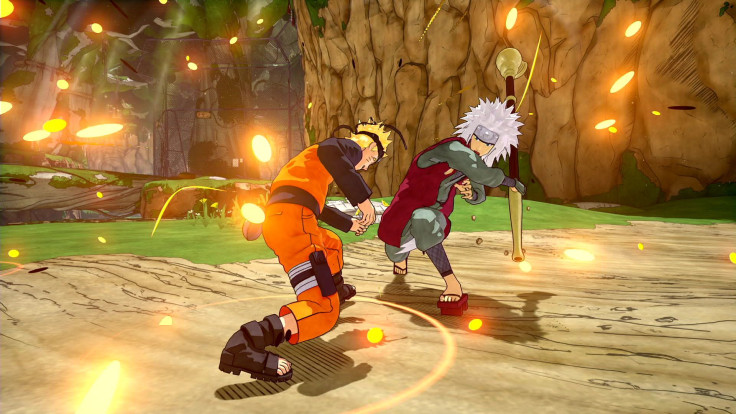 © Copyright IBTimes 2023. All rights reserved.