'Boruto: Naruto Next Generations' Episode 235 Live Stream Details: How To Watch Online [Spoilers]
KEY POINTS
Team 7, reluctantly, starts working with old foes
"Boruto: Naruto Next Generations" Episode 235 is airing this Sunday
Crunchyroll, Apple TV and Hulu will be streaming the episode
The neighboring seas of the Land of Water are taken over by pirates and it has become impossible to contact the mining island called Dotou Island where Denki's Team 5 and the others are executing a mission.
The official synopsis of "Boruto: Naruto Next Generations" Episode 235 is out on TV Tokyo, hinting Team 7 heading to Dotou Island along with Kagura and his new squad.
However, Boruto, Mitsuki and Sarada seem to have problems with Kagura's teammates who used to call themselves -- The New Seven Shinobi Swordsmen.
The spoilers for "Boruto: Naruto Next Generations" Episode 235 reveal when Boruto and his friends went on a field trip, a fight started between them and three of Kagura's team members named Hebiichigo, Kurosuki Buntan and Fuefuki Kyohou.
Now, Boruto and his comrades are ready to forget the past and work alongside Kagura and his team for the sake of Team 5 and others.
In the last episode, Boruto and Kagura teamed up to secure the prison after it came under attack. Meanwhile, Sarada, Kawaki and Mitsuki were dealing with the aftermath of the recent terrorist attack.
"Boruto is visiting the prison when an airship explodes during the ceremony. Just as he is about to rush to the scene, the facility is attacked, so he stays to help Kagura fight off the assailants. Will they be able to stop the attempted prison break of the leader of a gang of pirates," read the synopsis of Episode 234 as per Crunchyroll.
The cast of the anime includes Yuuko Sanpei as Boruto Uzumaki, Noriaki Sugiyama as Sasuke Uchiha, Kokoro Kikuchi as Sarada Uchiha, Ryuuichi Kijima as Mitsuki, Junko Takeuchi as Naruto Uzumaki, Chiharu Sawashiro as Hiruga, Hidenori Takahashi as Konohamaru Sarutobi, Shoutarou Morikubo as Shikamaru Nara, Kunihiro Kawamoto as Omoi, Nana Mizuki as Hinata Hyuuga, Tetsuya Kakihara as Deepa, Yūichi Nakamura as Koji Kashin, Yūma Uchida as Kawaki, Houko Kuwashima as Delta, Kenta Miyake as Boro, Akio Ohtsuka as Amado, Junta Terashima as Code and Kenjiro Tsuda as Jigen.
Fans can watch "Boruto: Naruto Next Generations" Episode 235 online this Sunday on Crunchyroll, Hulu and Apple TV. The episode will live stream in Japanese with English subtitles.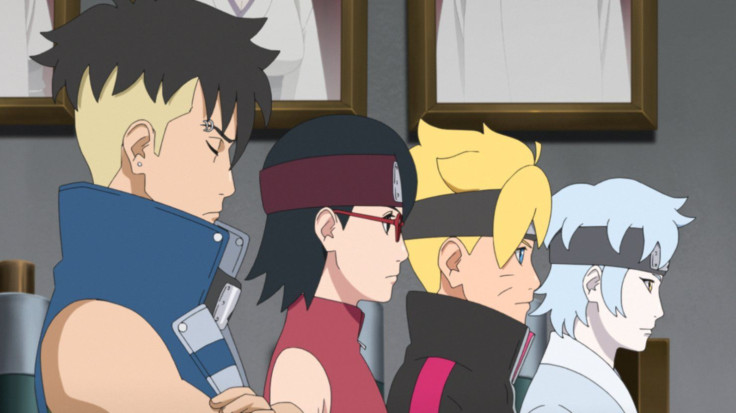 © Copyright IBTimes 2023. All rights reserved.