'Boruto: Naruto Next Generations' Episode 263 Spoilers, Preview, Release Date
KEY POINTS
"Boruto: Naruto Next Generations" Episode 263 is airing Sunday
The episode will stream on Apple TV, Crunchyroll and Hulu
The anime is based on Masashi Kishimoto's original work
Kawaki, Himawari and the rest of the students will see their first guest lecturers in "Boruto: Naruto Next Generations" Episode 263. The new episode is titled "Bloom, Hana! The Teacher's Gifts."
The official promo trailer of Episode 263 is out. The trailer shows Boruto, Mitsuki and Sarada arriving at the Ninja Academy.
It turns out that they are the guest teachers for the class. The promo shows Boruto getting excited about teaching the students.
But for some reason, Hana, who is a homeroom teacher, feels she is inadequate in front of fighters like Boruto and company.
In the last episode, Kawaki was having a tough time getting used to studying with newbies like Himawari and the other kids.
However, he was relieved that he befriended Princess Kae, who was the subject of his mission. Later, he was invited to a tea party organized by Kae at her mansion.
"Kawaki has a hard time getting used to school life, but he succeeds in becoming friends with Princess Kae, the object of his guard mission. Meanwhile, Kae wants to get to know her classmates and invites them all to a tea party at her mansion," the official synopsis of "Boruto: Naruto Next Generations" Episode 262 read, as per Crunchyroll.
"Since Kawaki has his mission and cannot let Kae out of his sight, he goes along. Despite feeling out of place at the party, Kawaki does his best to fit in, but then he senses something unusual..." it continued.
The cast of the anime includes Yuuko Sanpei as Boruto Uzumaki, Yūma Uchida as Kawaki, Yusuke Shirai as Ikada Funato, Noriaki Sugiyama as Sasuke Uchiha, Kokoro Kikuchi as Sarada Uchiha, Ryuuichi Kijima as Mitsuki, Junko Takeuchi as Naruto Uzumaki, Chiharu Sawashiro as Hiruga, Hidenori Takahashi as Konohamaru Sarutobi, Shoutarou Morikubo as Shikamaru Nara, Kunihiro Kawamoto as Omoi, Saori Hayami as Himawari Uzumaki, Kazuhiko Inoue as Kakashi and Nana Mizuki as Hinata Uzumaki.
It also includes Ryoko Shiraishi as Cho-Cho Akimichi, Inori Minase as Kae Yukiwari, Atsushi Abe as Inojin Yamanaka, Yūichi Nakamura as Koji Kashin, Houko Kuwashima as Delta, Kenta Miyake as Boro, Akio Ohtsuka as Amado, Junta Terashima as Code and Kenjiro Tsuda as Jigen.
"Boruto: Naruto Next Generations" Episode 263 is slated to air Sunday. The episode will be available on Apple TV, Hulu and Crunchyroll.
The anime is based on the original work by Masashi Kishimoto.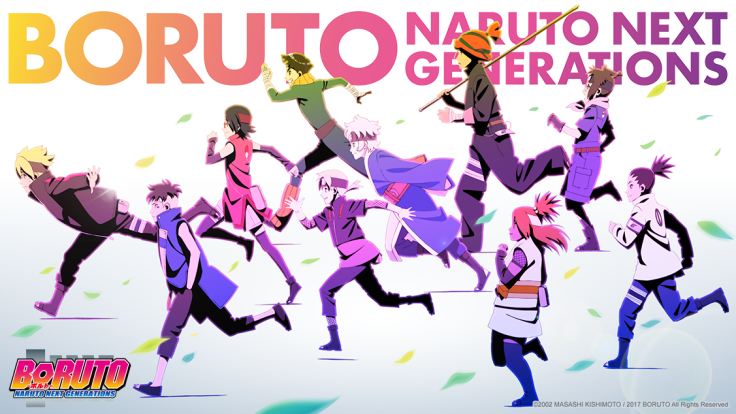 © Copyright IBTimes 2023. All rights reserved.