Brad Pitt Accuses Angelina Jolie Of Inflicting Harm On Him By Selling Winery Stake
KEY POINTS
Brad Pitt is suing Angelina Jolie over the sale of her stake in the wine business they previously co-owned together
He alleged that Jolie intentionally "sought to inflict harm on" him by selling her shares of Miraval to a "stranger"
Pitt claimed they agreed to never sell their respective interests in the family business without the other's permission
Brad Pitt has accused his ex Angelina Jolie of intentionally trying to "inflict harm" on him and his interests in the wine business they previously co-owned together by selling her half to a "stranger."
Pitt, 58, and Jolie, 47, bought a controlling stake in Chateau Miraval in southern France back in 2008 for a reported $28.4 million.
In Pitt's latest court filing in his ongoing battle with his ex-wife over the sale of Miraval, the actor claimed that Jolie intentionally "sought to inflict harm on" him by selling her interests in the wine company following their split, People reported.
The former couple had agreed to never sell their respective interests in the family business without the other's permission, legal docs filed in Los Angeles Friday alleged.
But Jolie allegedly "sought to force Pitt into partnership with a stranger, and worse yet, a stranger with poisonous associations and intentions" when she sold her shares without his approval, Pitt's legal team said.
Jolie has not issued a statement on the allegations as of this writing.
In his filing, Pitt said that Miraval was his "passion" project that grew "into a multimillion-dollar global business and one of the world's most highly regarded producers of rosé wine" through his efforts. He alleged that the "Maleficent" actress contributed "nothing to Miraval's success."
His lawyers also claimed that Jolie "pursued and then consummated" the sale of her shares to Tenute del Mondo "in secret, purposely keeping Pitt in the dark, and knowingly violating Pitt's contractual rights," according to the documents.
Tenute del Mondo is "bent on taking control of Miraval" and is "indirectly owned and controlled by Yuri Shefler, the Russian billionaire who controls the Stoli Group," the actor's attorneys alleged.
Tenute del Mondo confirmed its purchase of 50% of Chateau Miraval and the Miraval brand from Jolie via a press release on Oct. 5, 2021. It noted that Pitt would still be involved with the company.
Pitt's lawsuit claimed that Jolie's business Nouvel owed his company Mondo Bongo the right of first refusal, and the sale infringed on that right. Jolie was cleared to sell her share of the estate in September 2021, according to People.
Shefler allegedly launched a hostile takeover of Miraval and is trying to get ahold of "confidential and proprietary information for the benefit of his competing enterprise," Pitt's team claimed. The filing also accused the billionaire of having "cutthroat business tactics and dubious professional associations," which in turn "jeopardizes the reputation of the brand Pitt so carefully built."
The actor is seeking damages "in an amount to be proven at trial" plus the purported sale made by Jolie to be declared "null and void." He is asking for a trial by jury.
Pitt is suing Jolie for breach of implied-in-fact contract; breach of quasi-contract, pleaded in the alternative; breach of implied covenant of good faith and fair dealing; abuse of rights under Article 6-1 of the Luxembourg Civil Code; tortious interference with contractual relations; tortious interference with prospective business relations; and constructive trust.
Pitt first sued Jolie over the sale of her shares of Miraval back in February, accusing her of attempting to gain profits she didn't earn by completing the sale without mutual consent.
Court papers in a separate lawsuit said that Miraval is owned by Quimicum, a company in which Pitt originally held a 60% share through his company Mondo Bongo, while Jolie held 40% through her company Nouvel, Page Six reported.
But the "Ad Astra" actor later transferred 10% of the estate from Mondo Bongo to Jolie's Nouvel, making them equal shareholders, according to the documents.
Pitt alleged that by 2013, "Jolie stopped contributing altogether" for the renovations, while he "continued to invest millions of dollars … [funding] roughly 70% of the couple's investment in Miraval."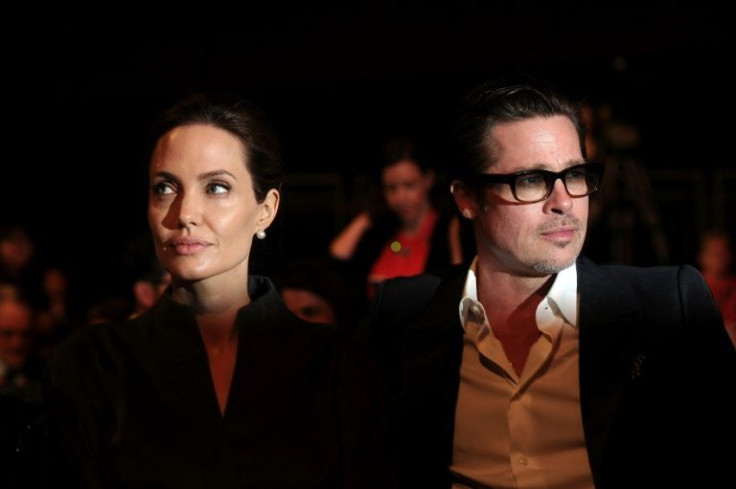 © Copyright IBTimes 2023. All rights reserved.
FOLLOW MORE IBT NEWS ON THE BELOW CHANNELS