Brad Pitt Allegedly Stopped Fight Between Scott Eastwood, Shia LaBeouf On 'Fury' Set
KEY POINTS
Scott Eastwood recalled how Brad Pitt had to break up a tense moment between him and Shia LaBeouf on the set of "Fury"
Eastwood's character had to chew tobacco and spit on a war tank, which LaBeouf took personally
Eastwood said an actor's process "should never hinder how people are treated on set"
Brad Pitt had to intervene when things allegedly got heated between Shia LaBeouf and Scott Eastwood on the set of their 2014 war film "Fury."
Eastwood recalled the alleged "volatile" experience he had on set with LaBeouf and how their "Fury" co-star Pitt had to break up the tense moment during a recent interview with Insider.
"[LaBeouf] got mad at me and it turned into a volatile moment that Brad Pitt ultimately got in the middle of," Clint Eastwood's son claimed.
The alleged incident apparently began while the stars were shooting a scene inside the titular tank the David Ayer film centers around. According to the script, Eastwood's character had to chew tobacco and spit on the war tank, but LaBeouf took it personally.
Recalling the moment, Eastwood said, "I never think your process as an actor should ever hinder how people are treated on set. It should always enhance the production, not take away and put people in a situation where it's a s----y work environment or you're rude or people have to be in an uncomfortable situation."
"You got to put things in perspective," Eastwood said. "This is make-believe, it's fun, and at times it's serious and you're doing emotional work and you give people space to do that in, but everything has to have its parameters."
Insider reached out to LaBeouf and Pitt for comment but didn't get a response.
Pitt previously opened up about the contentious on-set environment of "Fury" in a 2014 interview with British GQ. He explained that during filming, they all bonded with the tank. "And something happens – it becomes very personal. You know, that's my tank," he said.
"We were driving down the road, I'm in the turret, Shia is at the other turret, and Scott is on the back, spitting juice. And I'm starting to get pissed off, I'm starting to get hot, because this is our home, he's disrespecting our home, you know? So I said, in the scene with the cameras rolling, 'You're going to clean that s--t up,'" Pitt recalled.
Pitt said LaBeouf had the "same reaction," which resulted in the "Transformers" star having "some words" with Eastwood, which "got out of hand."
However, the "Ocean's Eleven" actor admitted that he and LaBeouf were ultimately at fault because Eastwood's actions were in the film's script.
"The funny thing is when we got home at the end of the day and read the script, it said Scotty's character is 'chewing tobacco and spitting it on the back of the tank,'" Pitt said. "He was just doing as instructed in the script! So we were the knobs in the end."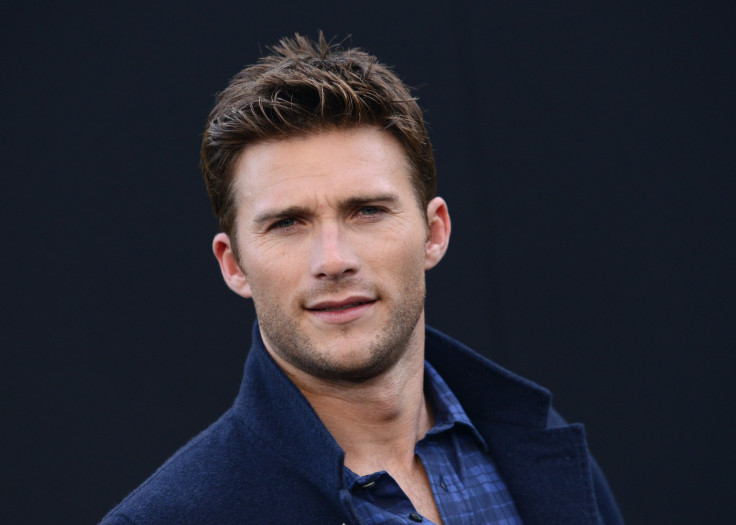 © Copyright IBTimes 2023. All rights reserved.