Brad Pitt Receives Support After Lawyer Says Actor Sold Hurricane Katrina Victims 'Broken Promises'
KEY POINTS
Brad Pitt and his Make It Right Foundation built homes for victims of Hurricane Katrina that turned out to be defective
A lawyer representing the victims said they "believed in the dream" that Pitt "sold" them
Social media users defended Pitt, saying the actor wasn't involved in the actual construction of the homes
Social media users came to Brad Pitt's defense after the lawsuit filed against the actor's Make It Right Foundation recently made headlines once more.
The actor's organization built homes for New Orleans residents after Hurricane Katrina destroyed their neighborhoods in 2005, but the experimental, environmentally-friendly houses turned out to be defective, leaving the residents with mold-infested homes.
In an interview with Newsnation Thursday, an attorney for the Hurricane Katrina victims who bought homes touted by Pitt said the victims "believed in [him]. They believed in the dream he sold them."
"Unfortunately, what they got is a bunch of broken promises… living in rotten houses that should be torn down to the ground and started over," said attorney Ron Austin, who filed a lawsuit on behalf of residents in 2018 and continues to seek answers from Pitt and the Make It Right Foundation.
Pitt helped raise millions of dollars to construct the homes that they sold for around $150,000 each. Unnamed sources told Page Six in 2018 that the actor donated millions from his own pocket to help fix the homes.
Social media users defended Pitt, pointing out that the actor donated and helped raise funds to build and later repair the homes but ultimately was not involved in the actual construction of the residences.
"It's not Brad's fault, it's person who built them. Brad's heart was in it to help. Everyone got screwed," one person wrote in the comments section of the interview posted on YouTube.
"Brad Pitt is an actor, not an architect or engineer. He did what he could to help, but the fault lies on the people who actually implemented the project," a second fan pointed out.
"Brad Pitt can't be blamed for this! He helped financially and [got] the thing going, so anything that happened is on the builders and not Brad!!" another netizen wrote.
Another person claimed that the building inspector who passed the homes should also be held responsible, while a fifth user said that the incident was a "painful embodiment of the old adage: 'No good deed goes unpunished.'"
Newsnation's Ashleigh Banfield reported that some of the homes didn't have waterproof paint and rain gutters and instead had "flat roofs or were so tightly insulated that once moisture got in, it wasn't getting out."
These reportedly led to termites and toxic mold that allegedly killed one resident, Page Six reported.
The lawyer said Pitt and the foundation have since closed their offices so "there's nowhere to turn" for the Hurricane Katrina victims.
However, Austin vowed that they will be "fighting every day in court [and] attempting to get them to come into court and answer some questions about what went wrong and how they are planning to make it right."
Pitt's lawyers have attempted to distance the actor from the foundation since 2018. They also filed to have the actor's name taken off of the lawsuit by claiming he wasn't responsible for the construction.
An anonymous source close to Pitt told Banfield that his "attorneys have made it clear that he has no legal liability for the decisions made by others, but Brad remains personally committed to doing whatever he can to help resolve the ongoing litigation. It was always something that was important to him from the beginning and he very much wants to help facilitate this getting to a much more positive end."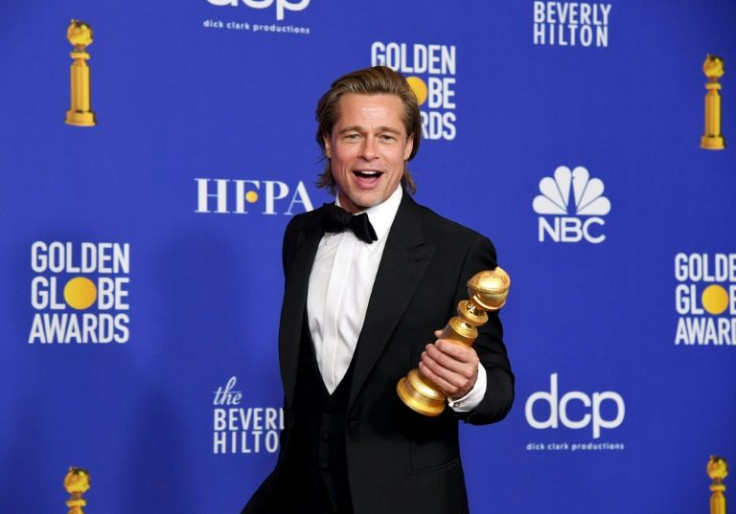 © Copyright IBTimes 2023. All rights reserved.