Brad Pitt and Angelina Jolie To Get Married?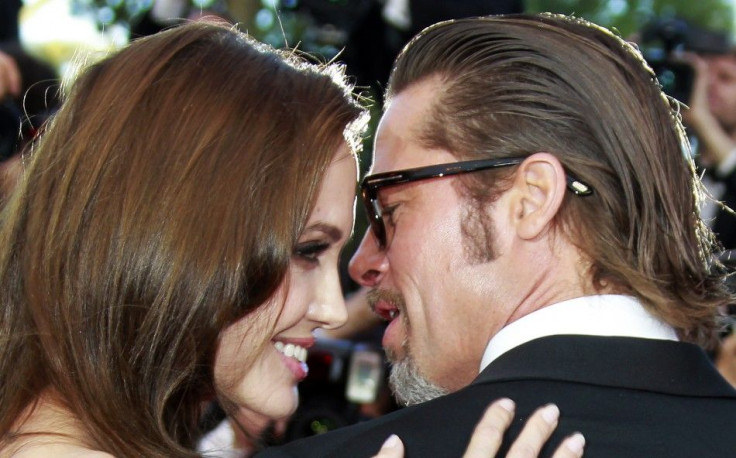 Are Brad Pitt and Angelina Jolie finally getting married? US Weekly says Brangelia will most likely wed within the next few months in France encouraged by their children.
The wedding is set to be held later this year at the couple's newly renovated Chateau Miravel in Correns, France which conveniently houses a 16 century chapel. According to three unnamed sources in US Weekly, the wedding will be intimate and informal.
Pitt and Jolie, who have dated for six years, have said they will only consider marriage when it is equal for everyone, both gay and straight. With the recent legalization of gay marriage in New York, a possible catalyst for ending gay marriage discrimination across America, the marriage-equality advocates may finally have changed their minds.
It is encouraging that New York has joined the movement to grant equal marriage rights to its citizens, Pitt said. Thanks to the tireless work of so many, someday soon this discrimination will end and every American will be able to enjoy their equal right to marriage.
The couple reportedly has been coaxed by their six children to finally marry. In a statement to USA Today back in May, Pitt said, The kids ask about marriage, 'It's meaning more and more to them. So it's something we've got to look at.
The couple has yet to publicly confirm their wedding but strong backing by Maddox, Pax, Zahara, Shiloh, Vivienne and Knox has hinted the possibility of the couple to consider marriage.
So will Brad Pitt and Angelina Jolie tie the knot? This is a question that has been on our minds since the couple began dating in 2005.
This is not the first time Brad Pitt and Angelina Jolie to marry has graced the headlines. Reports come out just about every year that the couple will get hitched in such locations as India, the Seychelle Islands and New Orleans.
Brad Pitt was previously married to Jennifer Aniston and Angelina Jolie to Billy Bob Thornton, who she divorced in 2003 before meeting Pitt while filming Mr. & Mrs. Smith.
© Copyright IBTimes 2023. All rights reserved.