Brad Pitt Desperately Courting Cara Delevingne Amid Divorce Rumors, Angelina Jolie's Paranoia Over His Flirting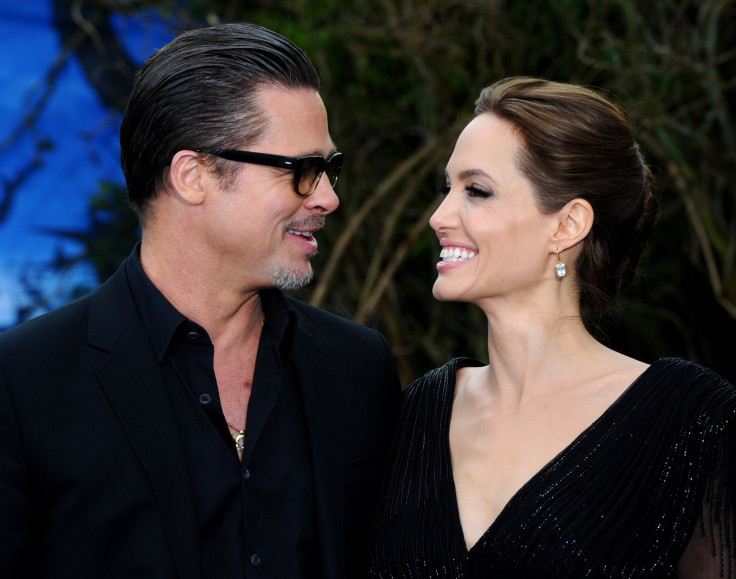 Amid rumors that Brad Pitt and Angelina Jolie are on the verge of ending their marriage, a new report claimed that the actor is desperately courting actress Cara Delevingne for a new role in one of the movies for his film company Plan B, Radar Online reported. The news comes amid reports that Jolie is facing "physical and emotional breakdown" following tensions in her relationship with Pitt.
According to Radar Online, Pitt is busy wooing Delevingne for a role in one of his movies as the 23-year-old actress moved from fashion work to acting.
"Brad thinks Cara's talents haven't been explored properly and he wants to take her under his wing," a source told Radar Online. "He's hoping she might sign an ongoing deal with his company."
The source also reportedly said that Pitt offered Delevingne the lead in his "World War Z" sequel, but, the model-actress "can't do it because of schedule conflicts." Despite that, "Brad won't give up" on making Delevingne as his "next big thing."
"He's opened his contacts book to her and given her numbers of the best acting teachers in Hollywood," the insider told Radar Online. "He really thinks she's got what it takes to win an Oscar one day."
Jolie and Pitt have been surrounded with several divorce rumors, and InTouch magazine reported last week that the 40-year-old actress has become "pale, gaunt, and exhausted" as her health "has only gotten worse as her relationship with [Pitt] deteriorates."
Concerns over Jolie's health surfaced after she was pictured in a "skeletal appearance" when she stepped out to spend some family time with Pitt and their children — Maddox, 14, Pax, 12, Zahara, 11, Shiloh, 9, and twins Knox and Vivienne, 7 — in London.
Several rumors surfaced that Jolie and Pitt are on the verge of a divorce over the actress' alleged sex and drugs "diary confessions."
Recently, reports also claimed that Jolie fired one of their children's nannies after she spotted Pitt developing a close friendship with her. However, Pitt is not the only one who was surrounded with rumors of flirting, as a report claimed earlier this month that Jolie was "flirting nonstop" with her husband's young look-alike cameraman.
The couple has not responded to any of the rumors so far, and Gossip Cop has debunked all reports linked to Jolie and Pitt's divorce.
© Copyright IBTimes 2023. All rights reserved.