Brad Pitt Did These Things To Cope After Devastating Split From Angelina Jolie
Brad Pitt went through a lot over the years with his past relationships but his split from Angelina Jolie was just so painful that it reportedly led him to indulge into vices just to cope with the heartache.
Pitt reportedly admitted in using drugs, booze, Netflix and snacks. He basically relied on anything to keep his focus away from the split. The "Ad Astra" actor told CNN that he did these things to avoid the painful feelings since he didn't know how to deal with them, Evoke reported.
Pitt used anything he could find to escape from the harsh reality of the situation. Following his split from the "Maleficent 2" actress, the 55-year-old actor admitted to his alcohol addiction. However, to resolve this unhealthy dependence, Jolie's ex entered a group called Alcoholics Anonymous.
Although the experience was not easy, Pitt confessed that the AA provided him with a safe place where he could express himself without the fear of being judged. In AA, Pitt was free to bare the ugly sides of himself and realized that there was a great value in that.
Break ups will leave someone in agony and there is no exact formula on how to cope with split. Suppressing these awful feelings or avoiding one's emotions are the most common ways that people do after a split; however, these methods will prevent a person from moving past the unfortunate event, Huffpost reported.
There are some who would indulge themselves into unhealthy habits like over indulgence to alcohol, drugs and eating. But there are also healthy ways to cope with the split like treating by going spa, trips, taking care of yourself by eating healthy meals, exercising, trying out therapeutic activities like writing, painting, listening to music.
However, let it be noted that Pitt's method of coping is something that no one could judge. That's his way of coping and people should respect that. The important thing is he learned from it. Instead of running away from tough emotions, Jolie's ex learned how to embrace them.
Pitt and Jolie announced their plans for divorce in 2016 after the alleged altercation incident of the actor with their adopted son, Maddox Jolie-Pitt. Although the incident was controversial, the former couple made an amicable decision to settle their family, including the divorce proceedings in private, the Sun reported.
Pitt and Jolie's divorce proceedings was reportedly placed on hold in 2017. Reports surfaced that the former couple were considering reconciliation following a spiritual counseling but in February, a court approval was reportedly issued for Pitt and Jolie to continue with the divorce negotiation, including its terms.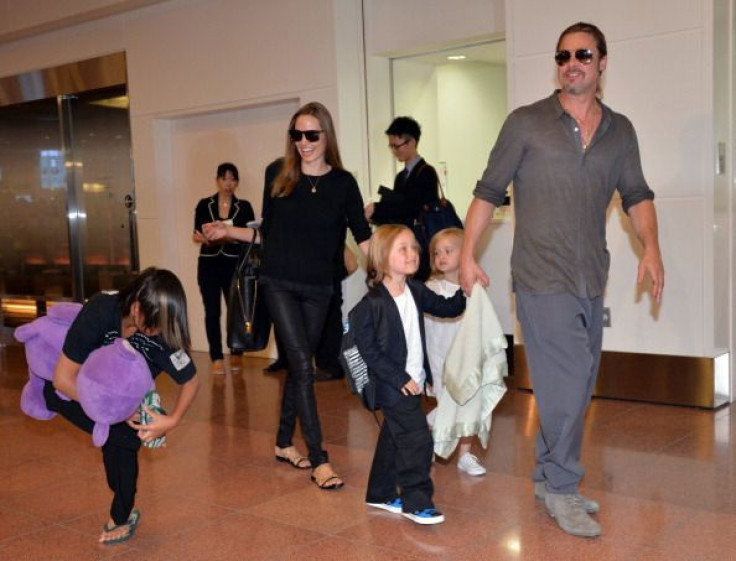 © Copyright IBTimes 2023. All rights reserved.