Brad Pitt's favorite: Jennifer Aniston or Angelina Jolie? (PHOTOS)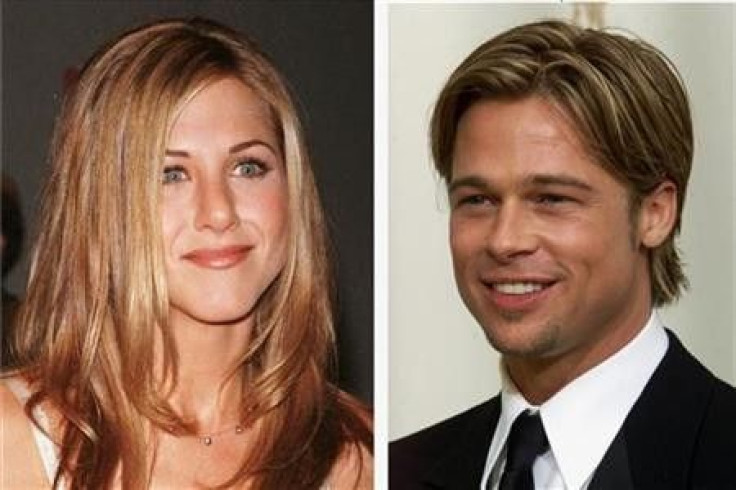 Brad Pitt, the 47-year-old actor of Moneyball Film, is in a tight spot for mentioning about his ex-wife Jennifer Aniston.
On Sunday, Pitt made a comment to Parade Magazine about his ex-wife Jennifer Aniston. While he was married to Jennifer, he said, I wasn't living an interesting life."
Also, he mentioned, "I think that my marriage to Jennifer had something to do with it.
I was trying to pretend the marriage was something it wasn't," he added.
But now he is a satisfied man with Angelina Jolie. All I know is that my point was, the best thing I'd done as a father is be sure that my kids have a good mother, Pitt said in the interview.
That's all I was, or am, trying to say. It has no reference to the past. And I think it's a shame that I can't say something nice about Angie without Jen being dragged in, the actor said, adding, She doesn't deserve it.
She (Jennifer) was annoyed, according to a close friend of Jennifer, after Pitt's comment became public.
After a day, however, Pitt clarified his comments by releasing a statement and explaining that it was a misinterpretation.
Pitt said, I don't want them to say anything bad like that about Jen.
She's a dear friend of mine, Pitt said, adding that Jennifer is an incredibly giving, loving and hilarious woman.
Meanwhile, Jennifer's agent and publicist contacted Brad Pitt's team after his remark.
On Thursday Brad Pitt's interview will be on air on Today. He will clarify some of his comments.
Pitt married Aniston on July 29, 2000 and divorced in January 2005. During Pitt's divorce from Aniston, he fell in love with Jolie. Now Pitt and Jolie are raising six children together.
© Copyright IBTimes 2023. All rights reserved.