Bradley Cooper Talks About Amy Schumer 'Relationship,' Admits He Will 'Never' Sleep with Jennifer Lawrence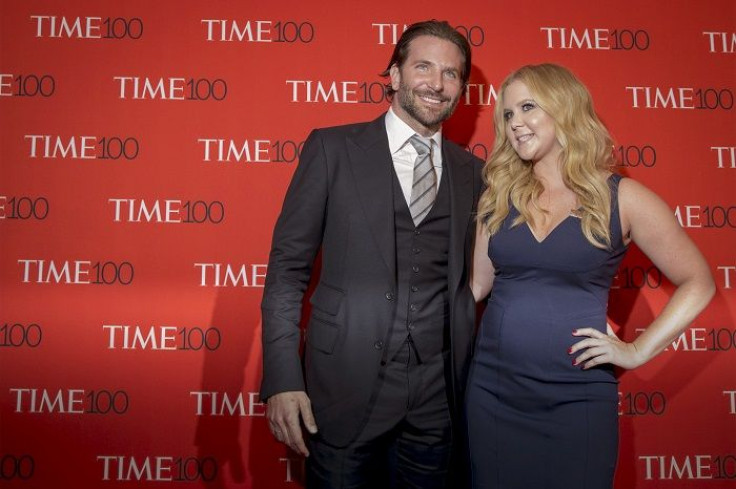 Bradley Cooper is setting things straight about his "relationship" with Amy Schumer. The actor told Howard Stern during an interview at "The Howard Stern Show" on Wednesday that he is good friends with Schumer and Jennifer Lawrence, the People magazine reported.
Schumer, during her "Saturday Night Live" monologue joked that she's dating the actor after hanging out with him during the Time 100 Gala. The comedienne and actress shared how Cooper kept telling her to stay every time she would get up to leave, which, she joked meant that they were dating.
"I don't know how Hollywood works, but I'm pretty sure that I'm dating Bradley Cooper," she reportedly said.
Cooper told Stern that he found Schumer's SNL monologue "amazing" and admitted that he loved the skit. In an separate interview, the actor told Access Hollywood that he texted Schumer after watching her SNL performance. "I texted with her after. I was like, 'That was hilarious,'" he said.
Recalling the first time they met, Cooper told Stern his and Schumer's first encounter was an "awkward exchange." The actor shared that they met during the MTV Movie Awards where Schumer yelled his name across the red carpet. "It was like, 'Who is this person screaming at me?'" he said.
However, Cooper said he tried to make up for it during the Time Gala 100 event. Unfortunately, things ended up being a little creepy. "All that stuff of her getting called and me saying no, no, no – that really happened," he admitted. "I thought I was getting a little creepy because I was making her stay."
The actor also told Stern that he's become good friends with his "American Hustle" co-star actress Lawrence. When Stern asked if the actor and Lawrence will ever get to sleep together, Cooper responded: "Never."
"It just didn't happen. It's not the way we are together," Cooper explained.
© Copyright IBTimes 2023. All rights reserved.
FOLLOW MORE IBT NEWS ON THE BELOW CHANNELS