Brantley Gilbert's Wife Amber Cochran Gives Birth To First Baby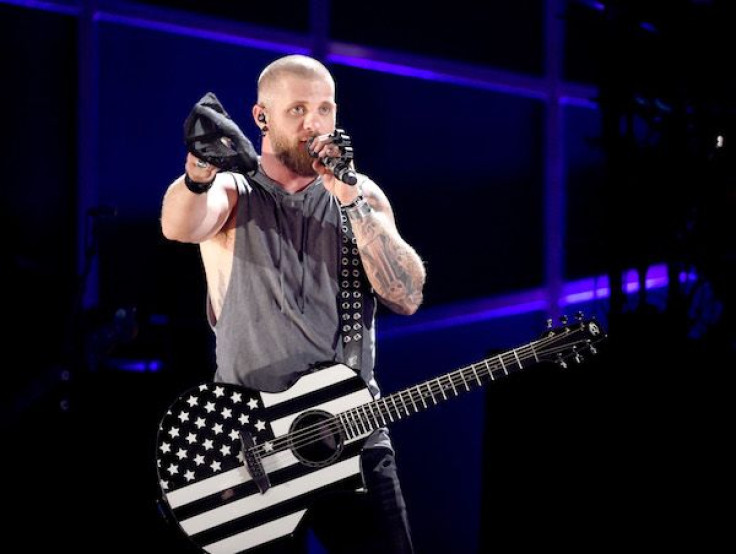 Brantley Gilbert is officially a father. The country singer just welcomed his first child with wife Amber Cochran after the latter gave birth to a healthy baby boy over the weekend.
On Monday, Gilbert's rep confirmed to Us Weekly that the "My Kind of Crazy" singer's wife has given birth to their first child together. "Barrett Hardy-Clay Gilbert was born on Saturday, November 11 at 1:37 p.m. after a fairly quick labor at Piedmont Hospital in Athens, Georgia," the rep said.
Also disclosed in the rep's statement is little Barrett's stats. It was documented that the baby boy weighed 6 pounds and 7 ounces when he was born. He was also measured to be 20 inches in length at birth.
The proud "Bottoms Up" hitmaker couldn't help but share a photo of his son with his fans through social media. The 32-year-old uploaded a snap of the newborn to Instagram this Monday, and he captioned it: "Still speechless…."
Gilbert echoed the same sentiment in his interview with People following the birth of his son. "Honestly, I'm just speechless," he said. "Watching the delivery, I don't even know what to say. Amber and I are just so thankful and blessed to have this beautiful little boy."
"It was really fast," Gilbert said about the delivery, which was previously anticipated to happen on the 17th. "Amber woke up, had a little pain. And the nurse said, 'You're ready.' It was 30 minutes, and we had Barrett. And I have no words, beyond it's even more than I could've ever imagined."
As for what drove them to name their child Barrett, Gilbert has this to say, "Barrett's a name we'd had for a very, very long time. We knew we wanted to have a 'B' name, and [Barrett's] something we've always had and loved."
Gilbert and Cochran tied the knot in the singer-songwriter's Georgia home in July 2015. Prior their wedding, the "The Weekend" crooner gushed to E! News about his partner. "I met her 10 years ago. I met her in church, and long story short, we were on and off for five years, mostly on. She's the one that got away for five years, and they always say if you love something you've got to let it go, and if it's meant to be, it'll come back."
Before dating Cochran, Gilbert was previously engaged to fellow singer Jana Kramer. The celebrity couple announced their breakup in August 2013.
© Copyright IBTimes 2023. All rights reserved.