'Breaking Bad' Themed 'Heisenberg' Vodka Will Be 99% Pure And Blue, Just Like ...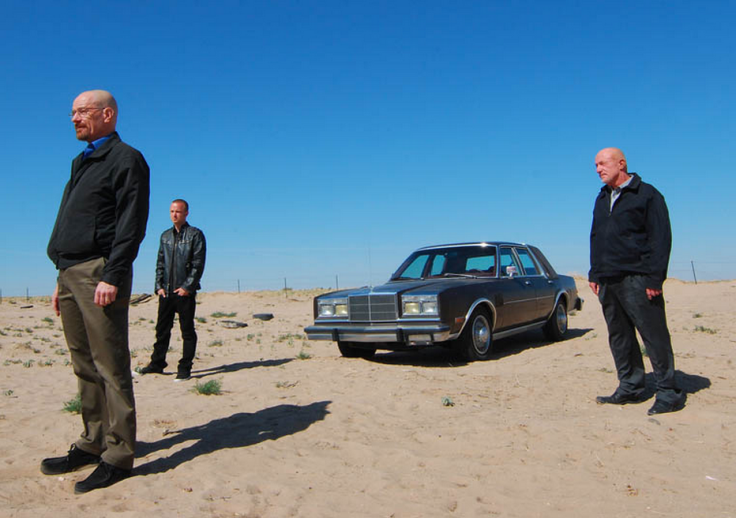 The premiere date for the second season of "Better Call Saul" has yet to be announced, but Blue Ice Vodka may have just the thing to tide you over until then. The vodka makers are releasing a limited-edition "Breaking Bad"-themed vodka called Heisenberg, Walter White's code name in the hit AMC TV series. People was the first to report the news.
Handcrafted in Idaho, the drink will be released with three special-edition blue bottles that will each feature a classic White quote set against his porkpie hat-clad silhouette: "Say My Name," "The One Who Knocks," and "Tread Lightly." Like the 99.1 percent-pure meth White and his partner Jesse Pinkman produced, the vodka comes in a distinct blue bottle. And, according to a trailer for the new drink, it will be just as pure.
"The Dude had his White Russians, the Blues Brothers had their Night Train … and now Heisenberg has his very own Blue Ice Vodka!" said Vince Gilligan, executive producer and creator of the Emmy Award-winning series, in a statement released by the vodka maker. "I'm counting on our fans to use it in the creation of a great many delicious cocktails. I'm getting thirsty just thinking about it."
Heisenberg is due to hit shelves soon. Once you buy it, you can also make your own blue meth candy to go along with it.
© Copyright IBTimes 2023. All rights reserved.